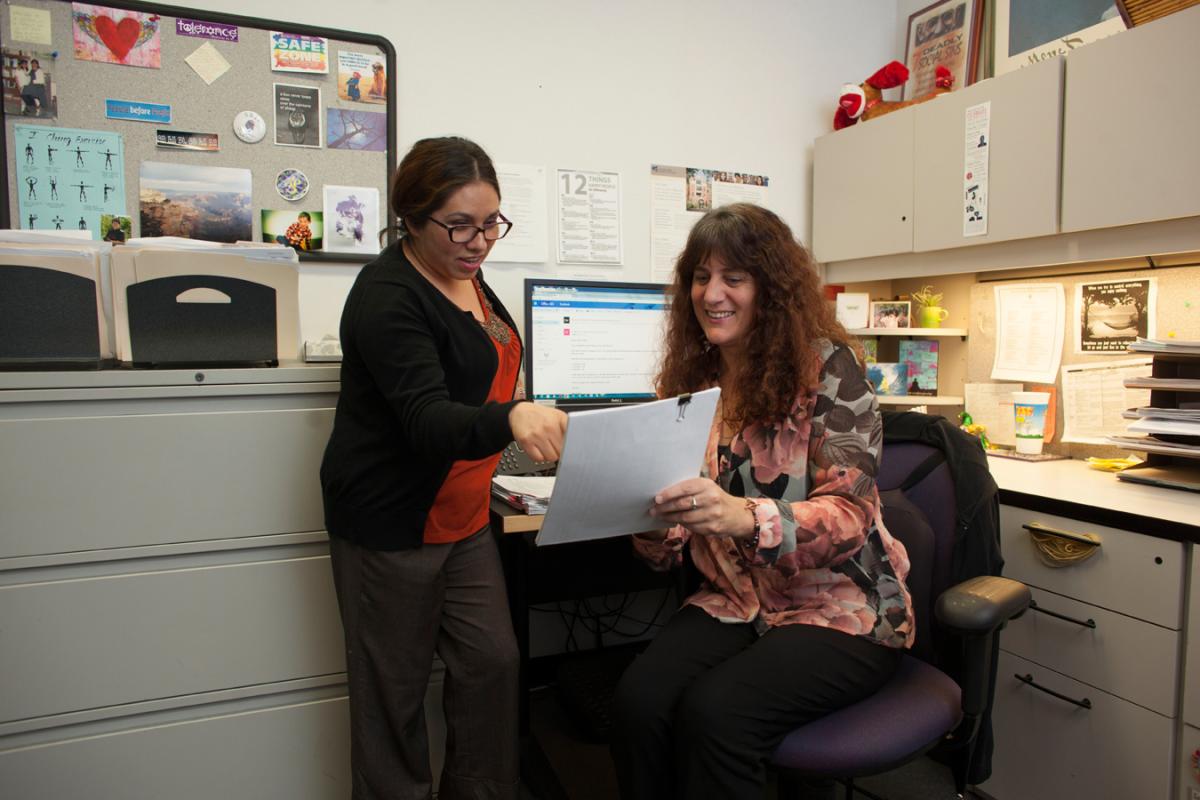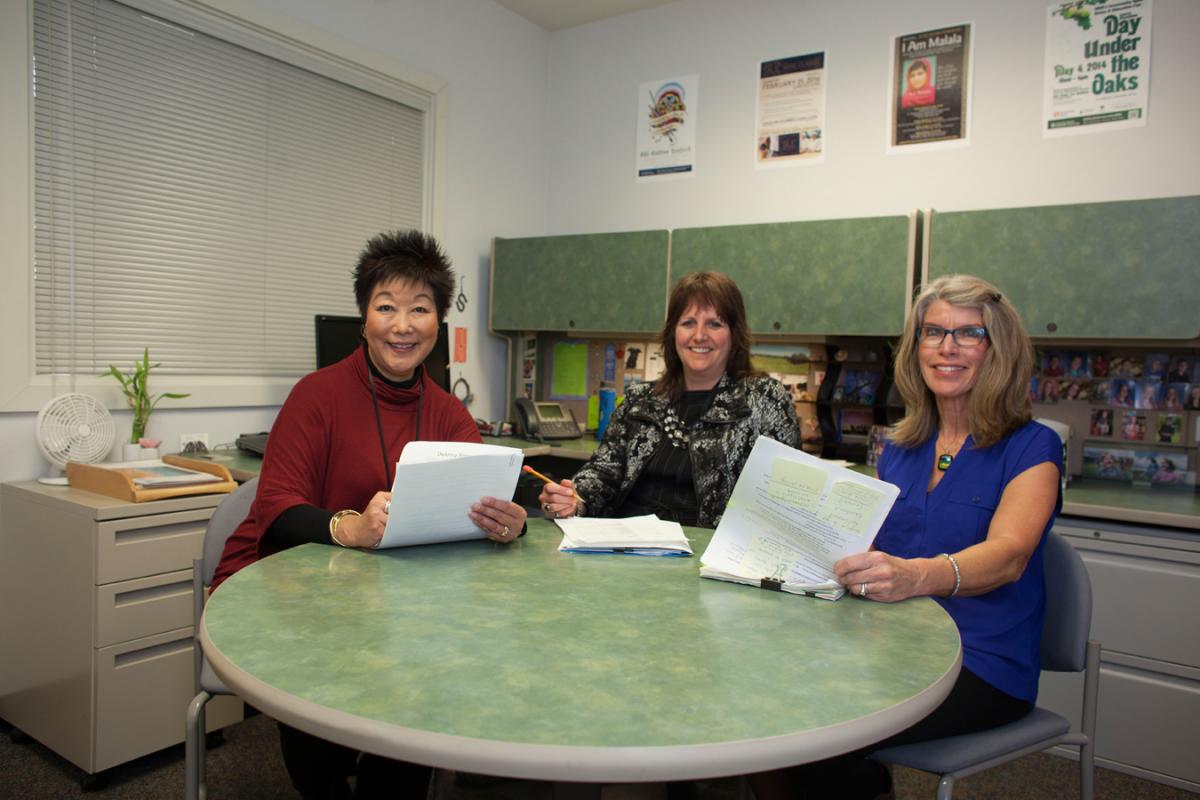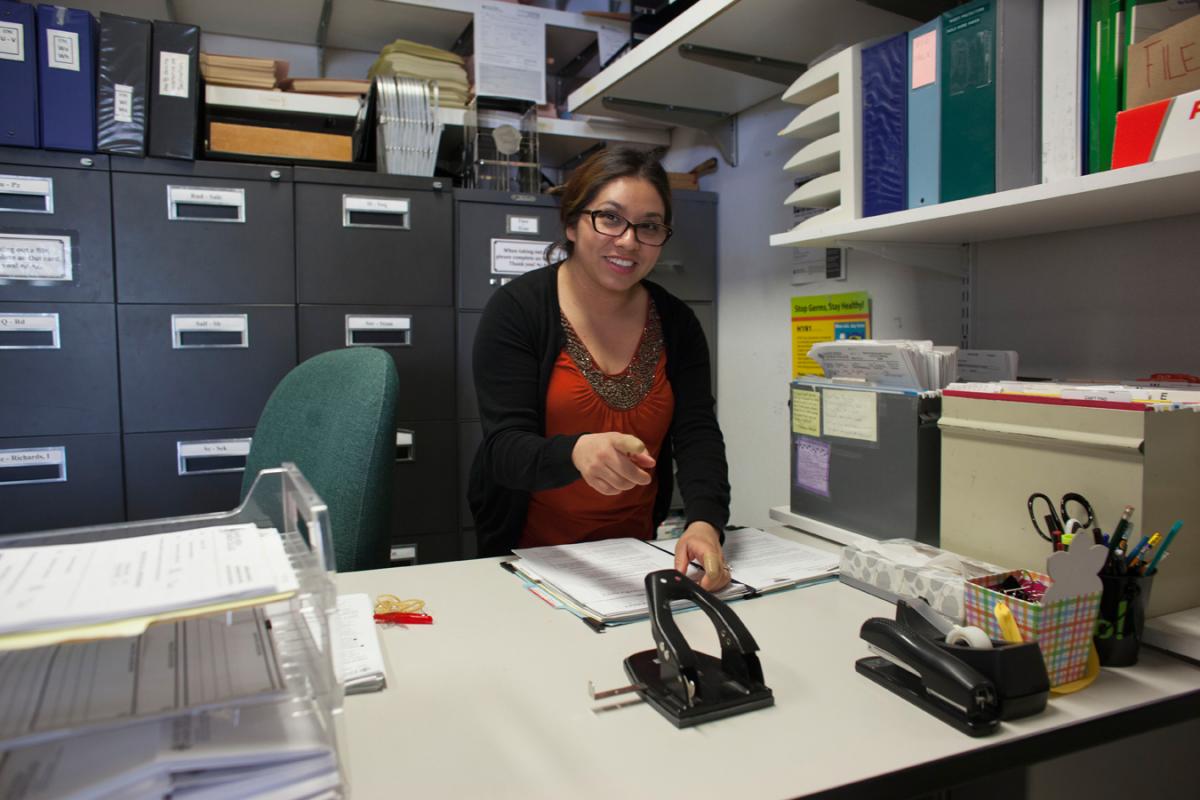 2017 OPEN ENROLLMENT
The month of August is the Open Enrollment period for the District's medical and vision plans.  If you would like to switch your medical coverage from one plan to another, or add eligible dependents to your coverage, August is the time to complete the required forms.
All changes made during open enrollment will become effective October 1, 2017.  Please review the complete renewal information provided below.
Active Employees & Early Retirement Option Participants
As agreed upon in negotiations, effective October 1, 2017, the employee monthly cost for the Blue Shield PPO/HMO will increase from 70% to 100% of the cost difference between the Blue Shield plans and the Kaiser HMO plan.  The employee monthly premium amounts are listed in the documents below.
2017 Medical and Vision Open Enrollment
Summary of Benefits and Coverage
The Summaries of Benefits and Coverage listed below are provided for comparison purposes.  These summaries are designed to allow an employee to review and compare plan benefits.
2017 Medical Plan Summaries of Benefits
Additional Benefits Provided by Self-Insured Schools of California (SISC)
Open Enrollment 2017 Health Plan Option Comparison Chart
Annual Notices
Listed below are annual notices provided for informational purposes.
Retirees 65+
The Companion Care/Navitus and Kaiser Senior Advantage plans are renewing with an added wellness benefit called the Silver & Fit Program.
---
ADJUNCT FACULTY MEDICAL BENEFITS
---
The current Eligibility Period for the Adjunct Medical Benefits Program is March 1 through March 31, 2018 for the benefit period April 1, 2018 through September 30, 2018. For information see the following,
Declaration of Eligibility & Enrollment Request
---
---
Santa Rosa Junior College offers its employees, and their eligible dependents, a comprehensive fringe benefit package that includes health insurance, dental insurance, vision care, life insurance, and long-term disability.  The highlights of the package include:
Medical Insurance
The District offers a choice of five health plans through our membership in Self-Insured Schools of California (SISC):
Kaiser Permanente HMO
Kaiser Permanente Account Based Health Plan with a Health Savings Account (HSA)
Blue Shield of California HMO
Blue Shield of California PPO
Blue Shield of California Account Based Health Plan with a Health Savings Account (HSA)
Benefit summaries for all of the health plans listed above are available at the following link (Medical Plans).  A comparison chart and cost-sharing chart of the five health plans is also available.
Employees enrolled in a SISC health plan, have an Employee Assistance Plan (EAP) available to them as well.  This plan provides up to 6 sessions per problem situation with a provider, at no cost to the employee.
Dental Insurance
Santa Rosa Junior College offers a self-insured dental plan that includes more than 750 participating dentists.  The annual dental benefit provided each benefit year is $1,700.00.  Claims are administered by:  Arrow Benefits Group, 1 Willowbrook Court, Suite 230, P.O. Box 750758, Petaluma, CA  94975, (707) 544-1801.  Attached are the links to a complete Summary Plan Description and Listing of Participating Dentists.
Vision Care Plan
The District provides a Vision Service Plan (VSP) benefit to employees.  This vision plan provides an annual exam and an allowance to purchase vision products from participating providers.  A summary of the VSP benefits is available for review.
Life Insurance
The District paid basic life insurance benefits are provided by Standard Insurance Company.  The benefit amount is $50,000.00 for the employee and $5,000.00 for eligible dependents.  These benefit amounts are doubled if an accidental death & dismemberment event occurs.  Voluntary supplemental coverage is available at the employee's expense.
Long-Term Disability
Income protection coverage for employees is provided through Sun Life Financial. Should you become disabled, after a 60-day waiting period, the benefit payable to you is two-thirds of your monthly salary before tax liability. Depending on your employment status, you are entitled to either a one-year benefit or up to the age of 65.
Retirement Plans
Employees are eligible for participation in either the State Teachers Retirement System (CalSTRS) or the Public Employees Retirement System (CalPERS) based upon the position classification and/or prior membership.  These programs provide a lifetime retirement allowance based upon a retirement system formula which includes five full-time years of service.  Adjunct faculty also have the option of participating in Fidelity Investments or the CalSTRS Cash Balance system which do not require any vesting or years of service.
Holidays 2017-2018
• Independence Day: July 4, 2017
• Labor Day: September 4, 2017
• Veterans Day: November 10, 2017
• Thanksgiving Day: November 23, 2017
• Day after Thanksgiving: November 24, 2017
• Christmas Holiday: December 25, 2017
• Christmas Holiday: December 26, 2017
• Floating Holiday: December 27, 2017
• District Provided Holiday: December 28, 2017
• New Year's Holiday: December 29, 2017
• New Year's Holiday: January 1, 2018
• Martin Luther King, Jr's Birthday: January 15, 2018
• Lincoln's Day: February 16, 2018 **
• President's Day: February 19, 2018 **
• Memorial Day: May 28, 2018
** The dates given for Lincoln's Day and President's Day are subject to change based on variations in the college calendar.
Date last updated: May 31, 2017