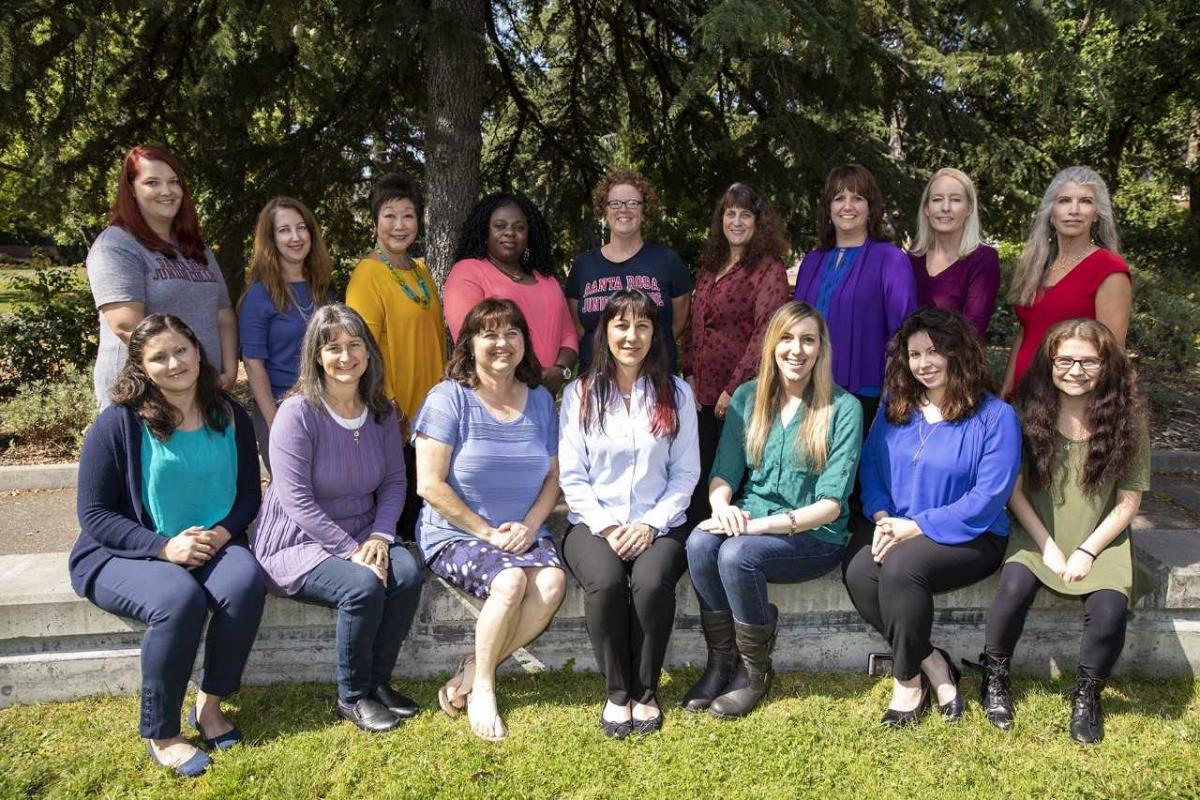 Due to the state mandate of Shelter in Place to address concerns related to the spread of COVID-19, the Human Resources office staff will be working remotely until further notice.
For assistance, please email
or call (707) 527-4954
The Human Resources Department handles personnel and employment-related matters for regular, temporary, student, and short-term non-continuing employees totaling over 2,700 individuals. The staff includes 4 Classified Administrators, 3 Confidential employees and 6 Classified employees. Services provided include promoting an equitable work environment, recruiting, hiring, onboarding, evaluating, classification, compensation, employee benefits, employee health and safety, accessibility, compliance, worker's compensation reporting, professional development, absence tracking and employment verifications. Human Resources serves as liaison to other departments where personnel issues and functions cross interdepartmental lines. In addition, the Department mediates legal and personnel issues and oversees the preparation of the personnel portion of the board agenda.
About SRJC
Since 1918, Santa Rosa Junior College has built a tradition of excellence in higher education, made possible by the skills and commitment of exceptional faculty and staff. We continually seek the best talent to create "...an inclusive, diverse and sustainable learning community that engages the whole person." (Please see SRJC's Strategic Plan for our vision, mission and values.)
Our faculty and staff enjoy a rich intellectual environment, opportunities for public service, personal growth and professional achievement, and a community that allows them to contribute to the development of generations of students who will become engaged contributors to their world. We also enjoy two exceptional campuses that are widely regarded as some of the most beautiful in the community college system. The Santa Rosa campus features ivy-covered classic architecture and heritage oaks. The Petaluma campus, equally beautiful, features modern architecture and vistas of the rolling hills of south Sonoma County.
We embrace differences among our students, as well as our staff: instructors, coaches, counselors, chefs, sustainability advocates, administrators, researchers, innovators, office assistants, artists, programmers, custodians, budget analysts, librarians, and so much more. We work together to accomplish our mission: "to passionately cultivate learning through the creative, intellectual, physical, social, emotional, aesthetic and ethical development of our diverse community." We hope that you choose to become a part of this wonderful tradition, the SRJC family!