Each month Santa Rosa Junior College recognizes excellence on campus with an Employee of the Month Award. Visit the Employee of the Month Nominations page to find out how to nominate someone you feel deserves this distinction.  List of past EOM recipients.
Previous recipient: Steve Springer - January 2018
 
February 2018 - Guadalupe Quiroz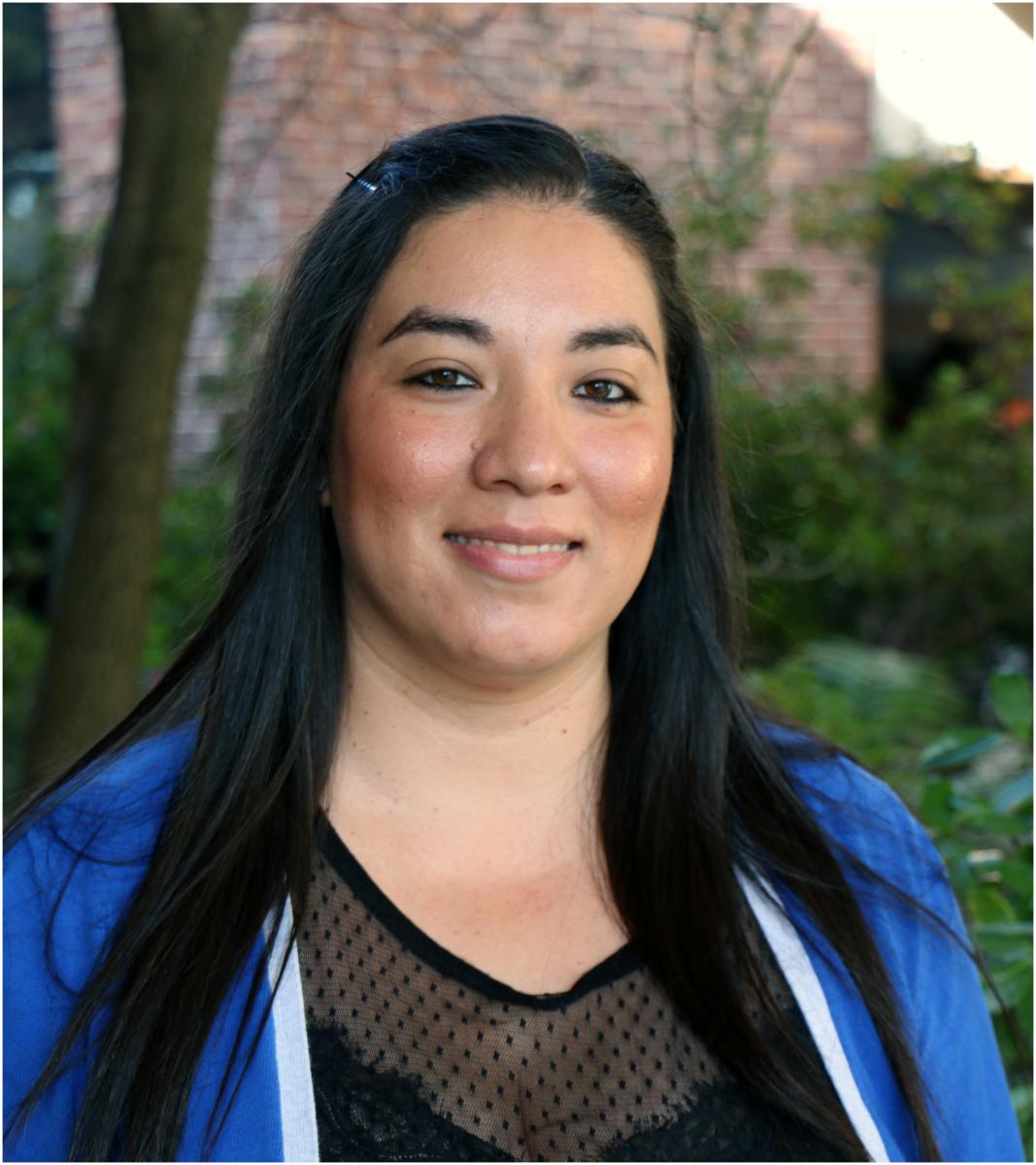 Congratulations to Guadalupe Quiroz, Testing Specialist in the department of Student Success & Assessment Services in Petaluma, for being named Employee of the Month for February 2018.
Guadalupe was born in Michoacán, Mexico and immigrated to the United States in 1999 when she was 13 years old. She attended Petaluma High School, Santa Rosa Junior College, and Sonoma State University. She initially worked as a Librarian and Library Student Aide at Sonoma State University. In 2006 she joined the English as a Second Language (ESL) Department of SRJC, first as an STNC, then becoming Classified Staff in 2012 when she joined Student Success & Assessment Services.
Guadalupe works extensively with other SRJC departments, programs and high schools to provide testing services. She develops the Petaluma testing schedule and hires, trains and supervises student workers. She helps students connect to financial support services and collaborates with other departments to assist and enroll ESL and GED students in SRJC classes.  She collects and tracks data, creating reports and ensuring that assessment information is current and accurate.  Her supervisor, Denise Cooper, shared that "Guadalupe is a pleasure to work with and always has the best interest of our students at heart. She is willing to go the extra mile and help students any way that she can.  She pays attention to details and is a great team player when it comes to problem solving and continued improvement to our department."
As a first-generation college graduate, Guadalupe is highly motivated to help students achieve their educational goals. She values the importance of providing a safe, warm, and welcoming environment to build a positive rapport with the diverse student body, faculty, and staff of SRJC. Her bilingual and bicultural abilities have been extremely helpful in her role at SRJC.  
Running the Petaluma Assessment office with a very limited staff, is one of her greatest challenges, as well as one of her great successes. Denise also stated, "Guadalupe is willing to step into any role to meet the needs of our students. With the support of Guadalupe and her peers, Non-Credit ESL has increased over 30% in the last two years."
When she was told she had been chosen as Employee of the Month, she said "It came as a total surprise!! I never imagined it. It is an honor for me to be chosen to receive this important award. It is an inspiration to keep working with the college community."