Each month Santa Rosa Junior College recognizes excellence on campus with an Employee of the Month Award. Visit the Employee of the Month Nominations page to find out how to nominate someone you feel deserves this distinction.  Here is a list of past EOM recipients.
Previous recipient: Debbie Weatherly - July 2020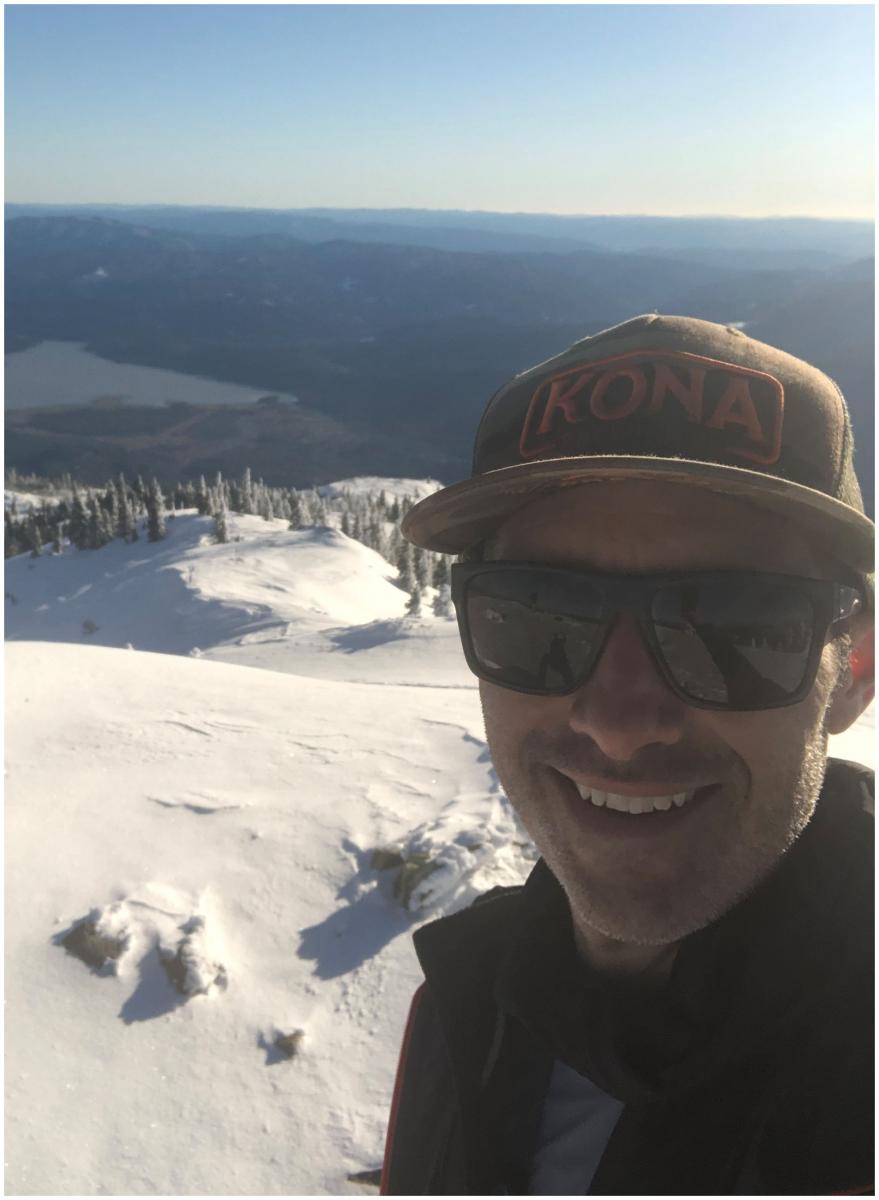 August 2020 - Forrest Johnson
Congratulations to Facilities Operations HVAC and Controls Technician Forrest Johnson on being named Employee of the Month for August 2020!
Forrest's main duty is keeping classes cool in the summer and warm in the winter, however, he wears many hats. One day he might be changing lights in the pool and the next, running a chainsaw on a downed tree. He does whatever it takes to keep our educational facilities running smoothly.
"Forrest is a tremendous asset to the District," says Hank Lankford, manager of Facilities Operations and Grounds. "With his knowledge, strong skill set and exceptional people skills, he has become one of my go-to employees when a job needs to be done urgently. Forrest was the only District HVAC technician for about a year after one of his coworkers retired. That was a daunting task, but he showed up for work every day and kept moving forward. Now I rely on Forrest to work on specifications for new building HVAC systems and training new employees."
Forrest likes the opportunities his job gives him to work through challenging situations and to come up with solutions to fix problems.
"Forrest has always demonstrated his commitment to his trade, to his coworkers and the District. He wears a constant smile and is continually willing to step in and lend a hand or an ear to a coworker in need, regardless of the problem. He is willing to come back to work after-hours for any problem with a can-do attitude," said Lankford. "I believe, because of his efforts, the District avoided a major IT shut down due to over-heating the server room,"
"I think my greatest accomplishment is that I'm consistent, and that I can communicate and listen well with our population," Forrest says. "Because of my great co-workers and the family atmosphere, it makes it very easy to come to work and succeed."
Losing amazing co-workers to retirement, and not being able to replace them, has been the most challenging part of his job.
Forrest was born in Huntington Beach, CA and grew up in Orange, but moved to Petaluma for High School. He is an SRJC alumnus. Before working at the college, he worked for Trader Joe's and seasonally for Cal Fire. He has been in his position for the past 12 years.
He enjoys mountain biking at Annandale Park, adventure riding in West County and all snow sports. He has also been active with fundraising road rides to benefit victims of the recent fires.
Forrest married his high school sweetheart, Stephanie. They have two daughters, Loretta, 15, and Odessa, 11.
"Forrest is truly one of the most caring people I know. He is a dedicated family man, always talking about his wife and two daughters," said Lankford. "He is a tremendous employee and I'm honored to work with him.  I am proud to offer Forrest this opportunity for Employee of the Month. It is well deserved." 
Forrest's reaction to being named Employee of the Month was simply put: "Proud."