Each month Santa Rosa Junior College recognizes excellence on campus with an Employee of the Month Award. Visit the Employee of the Month Nominations page to find out how to nominate someone you feel deserves this distinction.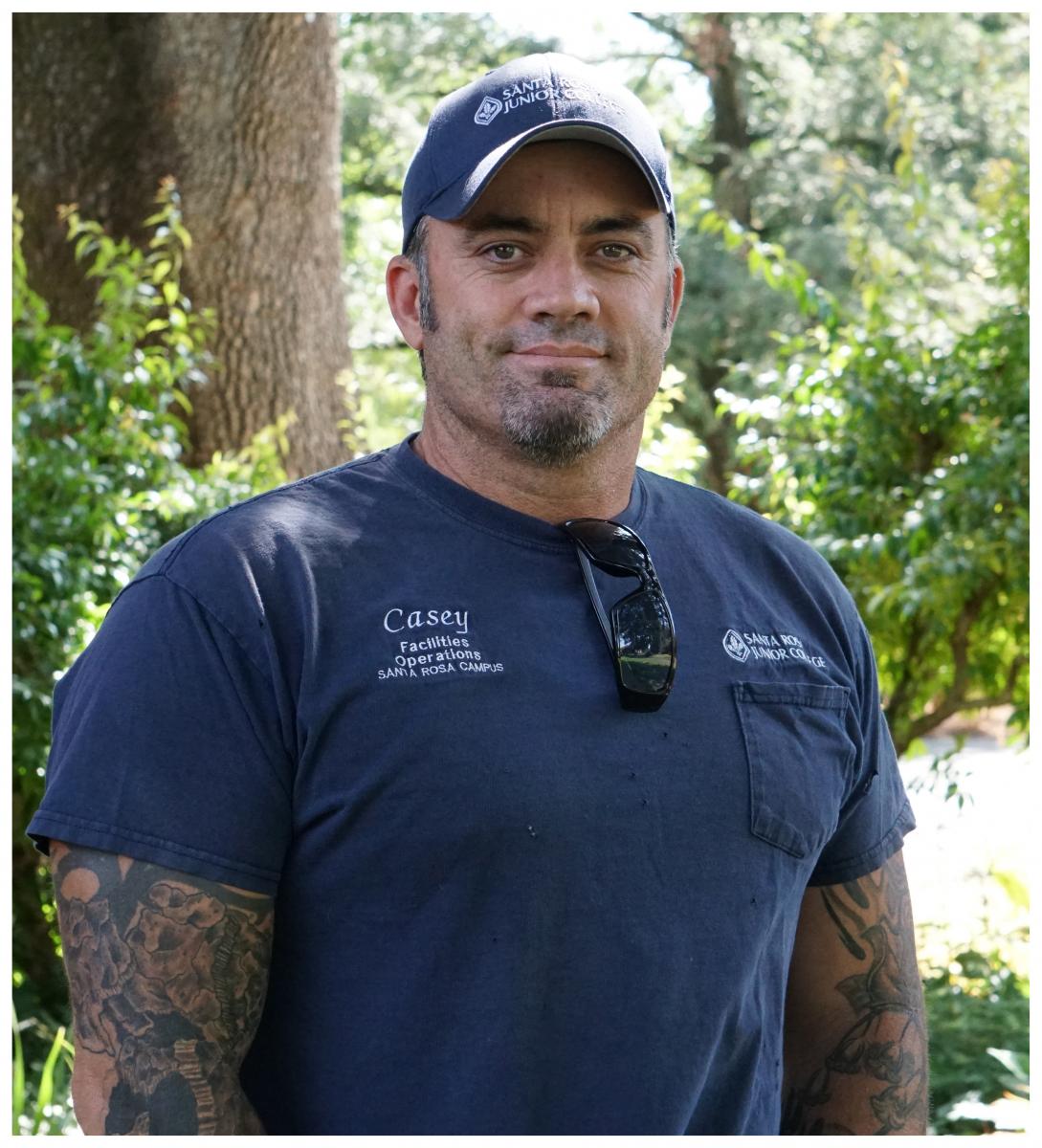 .
Previous recipient: The Student Outreach Team - June 2019
 
August 2019 - The Student Outreach Team
Congratulations to Casey Haufler, Plumber with Facilities Operations on the Santa Rosa Campus, for being named Employee of the Month for August 2019.
Casey joined SRJC at the end of 2016 after 25 years working as a plumber in the private sector.  He brought a wealth of experience and knowledge to SRJC, which has ultimately saved the District considerable funds in repair costs. His ability to rebuild pumps and pump motors has been a huge benefit to the District. According to Building and Equipment Maintenance Manager Hank Lankford, "Casey always takes it upon himself to go the extra mile. He is meticulous with his work and sets a high standard for others to follow. Casey is always willing help in any way he can with all of the skilled trades." 
According to Casey, he is "just doing his job."  He is always more than happy to do whatever is needed to support the work of the college, whether it be plumbing or another skilled trade. He even loves helping out the Grounds and Maintenance crews, as he enjoys landscaping.  He understands the importance of keeping the college functional and comfortable, with all the building equipment working properly on a daily basis.
Casey likes being appreciated for what he does, but even more he appreciates the positive daily interactions he has with students, faculty and staff on campus.  He always tries to leave people smiling. 
Casey has been in Santa Rosa since he was a teenager and he now has a large family of his own, including a wife he adores and five amazing children (four step children and one of his own, for which he says he feels very blessed). In his free time he loves to build and restore cars, motorcycles, trucks, and fine art.