Each month Santa Rosa Junior College recognizes excellence on campus with an Employee of the Month Award. Visit the Employee of the Month Nominations page to find out how to nominate someone you feel deserves this distinction.  Here is a list of past EOM recipients.
Previous recipient: Todd Amos - November 2019
 
December 2019 - Karen Horii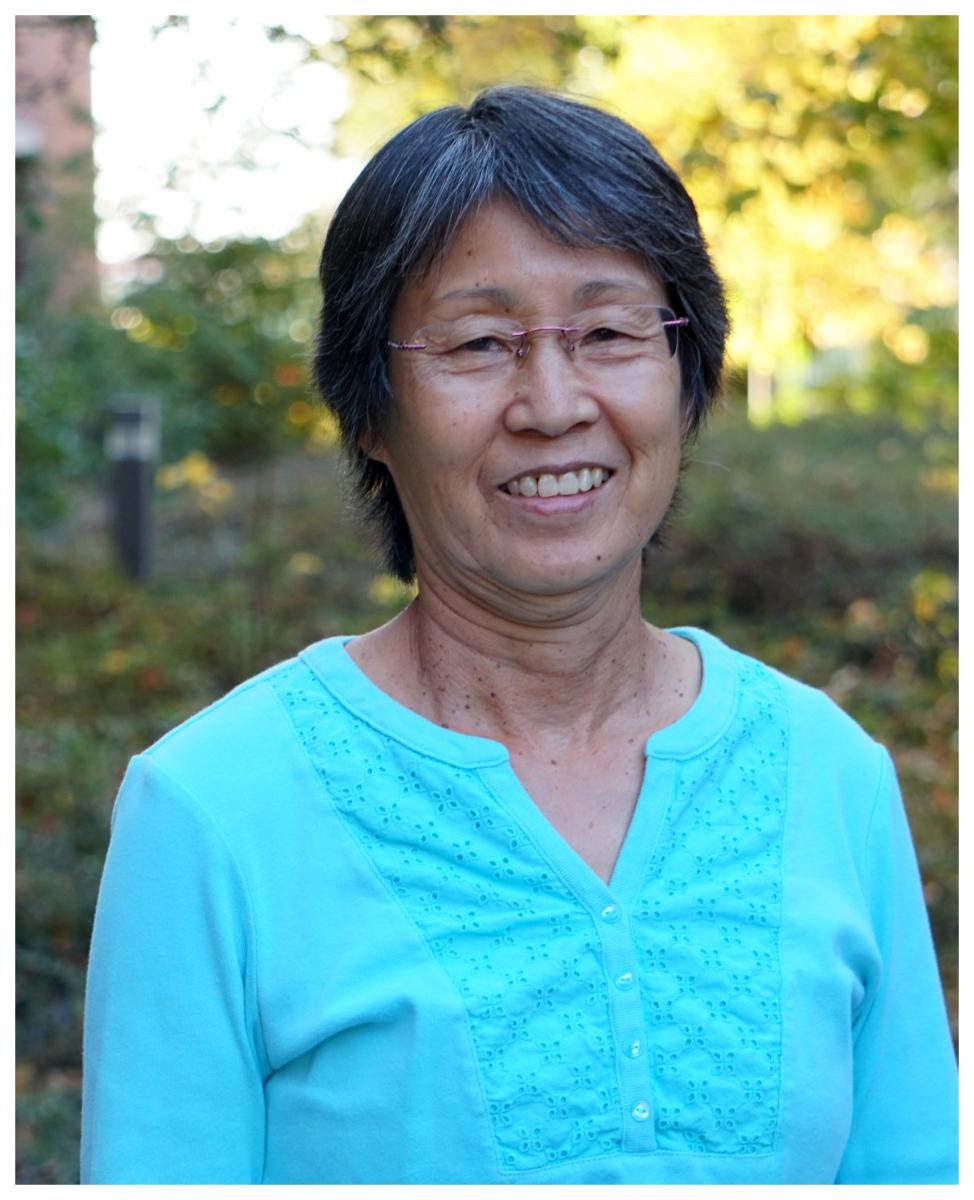 Congratulations to Karen Horii, Microcomputer Lab Specialist I in the Instructional Computing department, for being named Employee of the Month for December 2019.
"Karen is a dedicated employee who, since the inception of the Maggini computer labs nearly 30 years ago, has worked diligently to support the best possible learning environment for students and faculty," said Michael Roth, Manager of Instructional Computing. "Karen has spent countless hours providing direct support to students in the labs. Her patience, skill, and steady guidance have been a tremendous help to many students."
Karen is currently the primary staff person for the Student Help Desk where she responds to questions and assists students working on assignments in Open Lab. Her duties include scheduling lab time for classes, preparing and maintaining the 8 computer labs on the second and third floors of Maggini Hall, and attending Computer Studies Department meetings twice a month. She has the significant responsibility of bringing desserts to those meetings.
Karen has taught herself how to use numerous software applications from Microsoft Office to Adobe graphics programs. Her patience, logical reasoning, and problem-solving skills, allow her to meet the occasional challenge of trying to help students and instructors with software in which she is not so well versed. The most rewarding part of her job is seeing how happy people are to have their problems resolved.
In addition to her work with students, Karen is very active in supporting the faculty in her area. She is on the IT/IC Sunshine Committee which meets weekly to plan quarterly team-building events, she coordinates food for Computer Studies department meetings, and helps her colleagues, of course, with computer issues. Karen approaches all of her work interactions with patience and good humor. She does not hesitate to speak her mind when discussing issues that are important to student success and the overall wellbeing of the college.
Karen identified her greatest accomplishments at SRJC as "taking over the Student Help Desk after Walter Chesbro's retirement and consulting on Brandon Browning's reconstruction of the IT Support web page for students."
Karen has been the assistant coach of the SRJC women's basketball team since October of 1990. Besides working as a statistician for the women's basketball team, she volunteers for the Athletics Department doing computer graphics, which includes creating game programs and media guides for both the men's and women's basketball teams. She also makes play-off programs for volleyball, soccer, and baseball.
Karen's noted sense of humor came out when she learned she'd been named Employee of the Month. "I was flabbergasted (does that show my age?), but very grateful to receive this honor."