Each month Santa Rosa Junior College recognizes excellence on campus with an Employee of the Month Award. Visit the Employee of the Month Nominations page to find out how to nominate someone you feel deserves this distinction.  List of past EOM recipients.
Previous recipient: George Lancina - August 2017
 
October 2017 - Rocio Nanez Barrios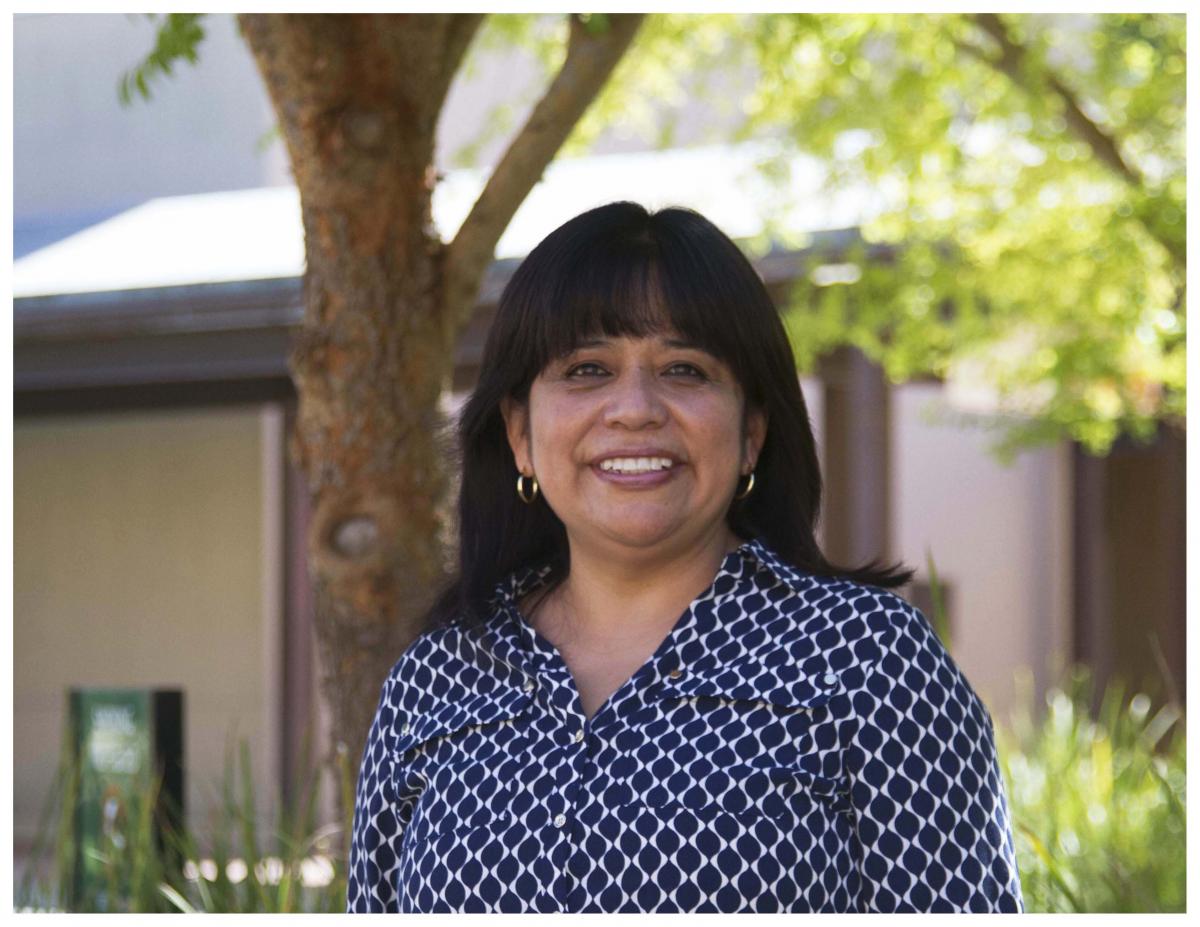 Congratulations to Rocio Nanez Barrios, Instructional Assistant, Senior, and College Skills Adjunct Faculty at the Petaluma Campus, for being named Santa Rosa Junior College's Employee of the Month for October 2017.
Rocio was hired as an STNC tutor in 2007. In 2012, her efforts contributed towards her obtaining a position as an Instructional Assistant, Senior, and in 2013 as Adjunct Faculty in College Skills. She believes her success is due to her perseverance when helping students. Prior to SRJC, she worked in quality control at Mundial Chemistry Lab, and as a Math and Science tutor in various schools in the area.
Among Rocio's many accomplishments, she considers her students' success her greatest one. "It's an immense feeling of joy when my students tell me what a huge difference the Tutorial Center has made in their lives," Rocio said. Catherine Williams, Dean of Instruction and Enrollment Management at the Petaluma Campus, says that Rocio has been vital to the success of the Tutorial Center.
Rocio is very active at SRJC: she tutors Math, Chemistry, and Spanish, and she is responsible for overseeing the College Skills Math Lab. She has served as a member of the High School Equivalency (HEP) Advisory Board, has participated in community outreach promoting College Skills lab classes, and participates in both Welcome Day and LumaFest. Rocio also participates in Mentors of Marin, a non-profit multicultural organization which provides a community mentoring network which encourages continuing education and personal growth.
Rocio shares her knowledge of other faculty and Student Services with her students, so they know what help is available to them. She has also assisted Spanish Faculty with cultural presentations for their classes.
"Rocio is the driving force behind Petaluma's Spanish GED program," said Dean Williams. "She is part of the team that increased Petaluma's non-credit instruction in Fall 2016 by 22% and again in Fall 2017 by an additional 15%."
Dean Williams highlighted Rocio's dedication. "She routinely goes above and beyond for students who come into the Petaluma Tutorial Center. No matter the time or the issue, Rocio is there with a smile on her face," Dean Williams said.
Rocio was born and raised in Lima, Peru, where she attended the National University of San Marcos and obtained her Bachelor's Degree in Chemistry. She has also attended College of Marin and Sonoma State University, with course work in English, Computer Science, Business, and Education.
Above all, she says, "I find immense satisfaction in empowering students to control their own destinies."
"I was very surprised," said Rocio when asked about being named Employee of the Month. "I have received acknowledgment of my work from students and my colleagues, but I didn't know that my work was recognized by anyone else," she added. "I will continue working as always because every student in SRJC is worth the effort," Rocio said.