Each month Santa Rosa Junior College recognizes excellence on campus with an Employee of the Month Award. Visit the Employee of the Month Nominations page to find out how to nominate someone you feel deserves this distinction.  List of past EOM recipients.
Previous recipient: Jamie Longnecker - April 2019
 
May 2019 - Brandon Fleetwood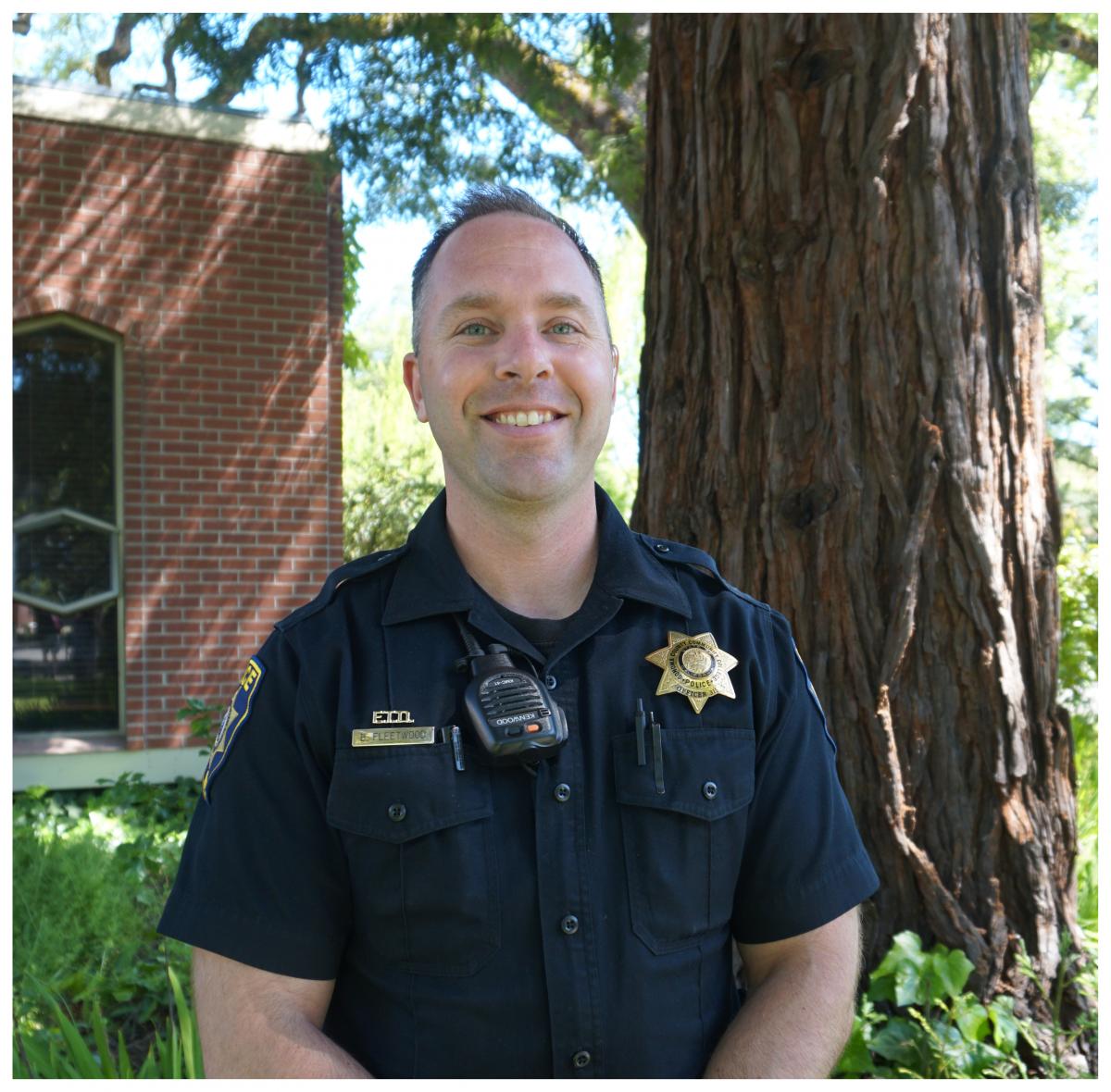 Congratulations to SRJC Police Officer Brandon Fleetwood for being named Employee of the Month for May 2019.
Brandon has served as a District Police Officer at SRJC for the past three years and has worked hard to enhance the overall safety and security of the entire District through his commitment to fulfilling the mission of the College. His duties include performing law enforcement and crime prevention work, such as working on criminal investigations, writing criminal reports, and performing extensive follow-ups with other law enforcement agencies and the District Attorney's Office. He also provides assistance to students, faculty and staff on a daily basis.
Brandon serves as a coordinator and day-to-day supervisor for the Department's Student Cadet Program, overseeing recruitment and hiring of new Student Cadets and coordinating their weekly class and extracurricular training. His commitment to this role is well noted, as he dedicates much of his own personal time to it.
Additionally, he has been part of several hiring committees and has volunteered for community parade events in Petaluma, Cotati, and Healdsburg.
Although it is a demanding job, Brandon has learned to manage the constant stress it entails. "After many years of balancing a healthy home life with a stressful work environment I was able to learn techniques to create a good balance," he said.
Well-liked around the Police Department, Brandon is also a popular figure in many other departments around the district. "He is truly a pleasure to supervise," said District Police Sergeant Steven Potter. "He has an infectious smile and a positive attitude that radiates around our hallways," he added.
After finding out he was named Employee of the Month, Brandon says he was grateful and honored for the recognition. "It is nice to hear that my efforts are appreciated," he said.