Each month Santa Rosa Junior College recognizes excellence on campus with an Employee of the Month Award. Visit the Employee of the Month Nominations page to find out how to nominate someone you feel deserves this distinction.  List of past EOM recipients.
Previous recipient: Sandy Sigala - June 2017
 
August 2017 - George Lancina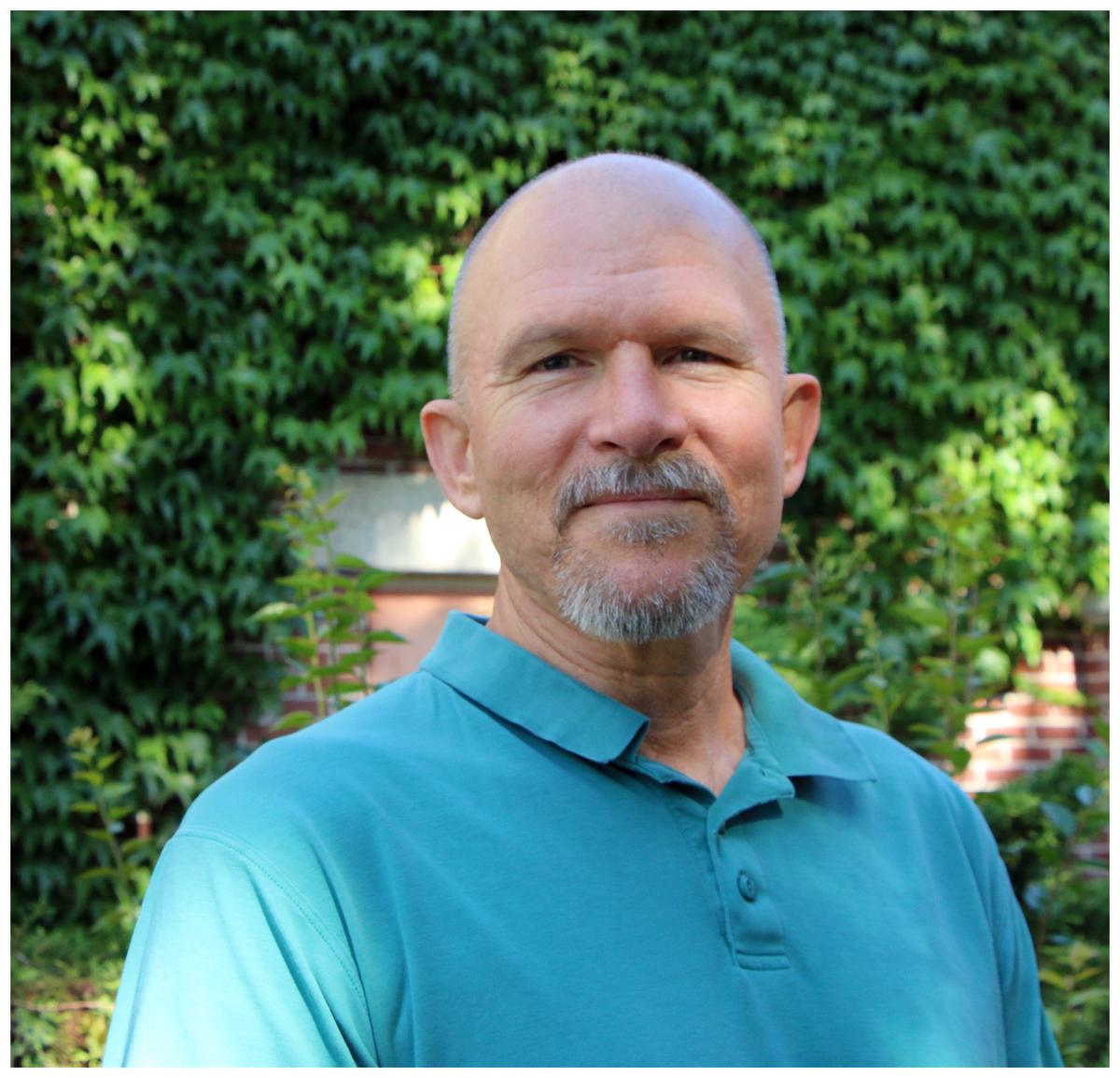 Congratulations to George Lancina, Coordinator, Instructional Computer Systems in the Information Technology (IT) Department, for being named Santa Rosa Junior College's Employee of the Month for August 2017.
Hired in 1995, George is responsible for deploying and maintaining instructional computing resources, such as computers, servers and devices, across the District.  He also provides server support to Distance Education. Previously, George worked as a Lab Assistant/Microcomputer Lab Specialist, and prior to joining Santa Rosa Junior College, he was in the Coast Guard.
Mike Roth, Manager of Instructional Computing, said, "George is dedicated to making sure that SRJC students and instructors have the technical resources necessary to succeed. George is a very skilled employee who is also very open to collaboration with his colleagues.  He often acts as a technical resource for our entire department in helping to find creative solutions to difficult technical issues. He has consistently been willing to go above and beyond to ensure that these critical resources are there when faculty and students need them."
During his 22 years at the College, he is most proud of providing the computer servers and network services for Distance Education, which he has done since 2003. He thinks most people would be surprised to learn that he has supported Distance Education for so many years. His greatest challenge was actually designing and building the Distance Education web server cluster (which was the last iteration before the adoption of Canvas). He enjoys the positive feeling he gets from working for the public good. He greatly enjoys the colleagues and supervisors he has worked with over the years.
Born in Santa Rosa, he was raised in Santa Rosa, Bakersfield, Pacific Grove, Monterey and Carmel Valley. He attended Carmel High School, but then came back to Santa Rosa Junior College for his AS degree.  He states, "SRJC is in my blood.  I discovered that I was conceived while my father and mother were living here in married student housing.  My father was attending SRJC on the GI Bill." He is a member of the Classified Senate and the District Online Committee (DOC).
Aside from work, George enjoys hiking, walking and nature.  But he also lists Linux and Network services as personal hobbies, so he's in the right place!
Since George likes to work behind the scenes, his reaction to being nominated was "Uh-oh, I've been spotted!" He celebrates the award with his wife, two stepchildren, and three grandchildren.