Each month Santa Rosa Junior College recognizes excellence on campus with an Employee of the Month Award. Visit the Employee of the Month Nominations page to find out how to nominate someone you feel deserves this distinction.  List of past EOM recipients.
Previous recipient: Byron Reaves - October 2018
 
November 2018 - Shelley Masini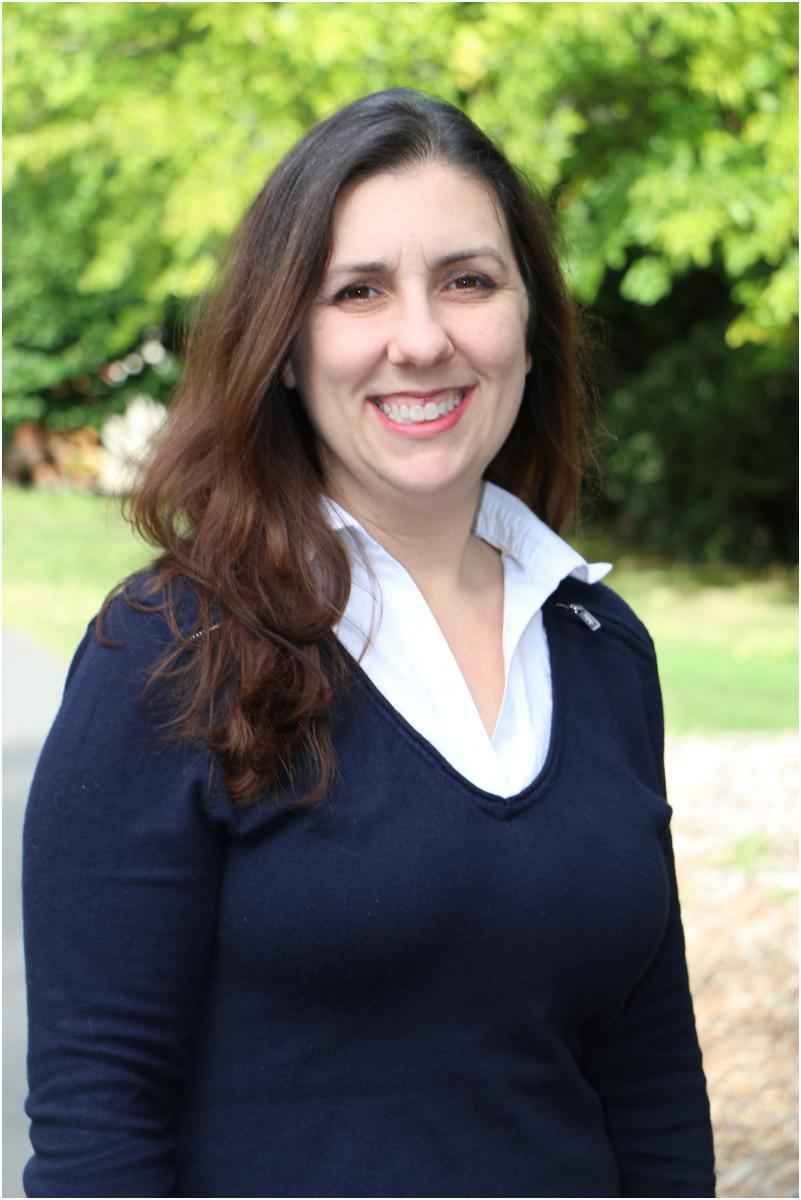 Congratulations to Shelley Masini, Administrative Assistant III in the Health Sciences Department, for being named Employee of the Month for November 2018.
Shelley is the Administrative Assistant for the Dean, but her work in the Health Sciences department goes well beyond just that. She is the go-to person for all faculty and staff. No matter how hectic the day gets, she always has a friendly disposition to help student employees, the administrative assistant team, students, and faculty. She serves an indispensable role.
"We could not function at the same high level of compliance with state and federal regulations as well as contracts and relationships with all our community partners without Shelley," said Deborah Chigazola, Dean, Health Sciences.
Shelley started working for SRJC as an Administrative Assistant I in 2015. "She later interviewed and worked her way from Administrative Assistant II and then to Administrative Assistant III," Deborah said. She was AA II from 2015 to 2016, and obtained her current position in 2017.
Shelley says that becoming an Administrative Assistant III soon after starting to work for SRJC was like "grabbing hold of a moving train and hanging on, with PAFs and Schedule Change Forms and Categorical Funds and PRPP!" As hard as that sounds, Shelley has gone above and beyond her own expectations.
Shelley's interests are varied. She obtained an Associate's Degree from SRJC and a Bachelor's Degree with an English major from Sonoma State University. She also obtained a Master's Degree in English with a Creative Writing focus. Her inclinations to help others, however, led her to work for the St. Joseph Health System for 17 years, first in the Home Care Department as a Medical Staff Secretary and Executive Assistant, then in the Medical Staff Services Department at Santa Rosa Memorial Hospital. She now hopes to be able to volunteer for the Jesse Peter Multicultural Museum at SRJC. "There's a secret art historian in me," she said.
When she's not working, she enjoys reading mysteries, binge-watching Netflix originals like The Great British Baking Cook-Off, and practicing yoga. She also travels to England every year. On top of that, she volunteers for Paws for Love events that raise money for shelter and rescue animals in need of assistance. "My goal is to be an advocate for those without a voice," she said.
Shelley lives in a fixer-upper with her husband Matthew and their rescue kitty, Oscar. When she received the news of being named Employee of the Month, she said "I was completely stunned,  given the amazing people who work in Academic Affairs, and so touched that someone had taken the time and trouble to nominate me." she added.
Shelley is an accomplished professional but she attributes her success to teamwork. "If I'm successful at what I do here, it's because I work with people who make it possible for me to be the best that I can."