Each month Santa Rosa Junior College recognizes excellence on campus with an Employee of the Month Award. Visit the Employee of the Month Nominations page to find out how to nominate someone you feel deserves this distinction.  List of past EOM recipients.
Previous recipient: Tony Sawyer - May 2018
 
June 2018 - Kyle Wallstrum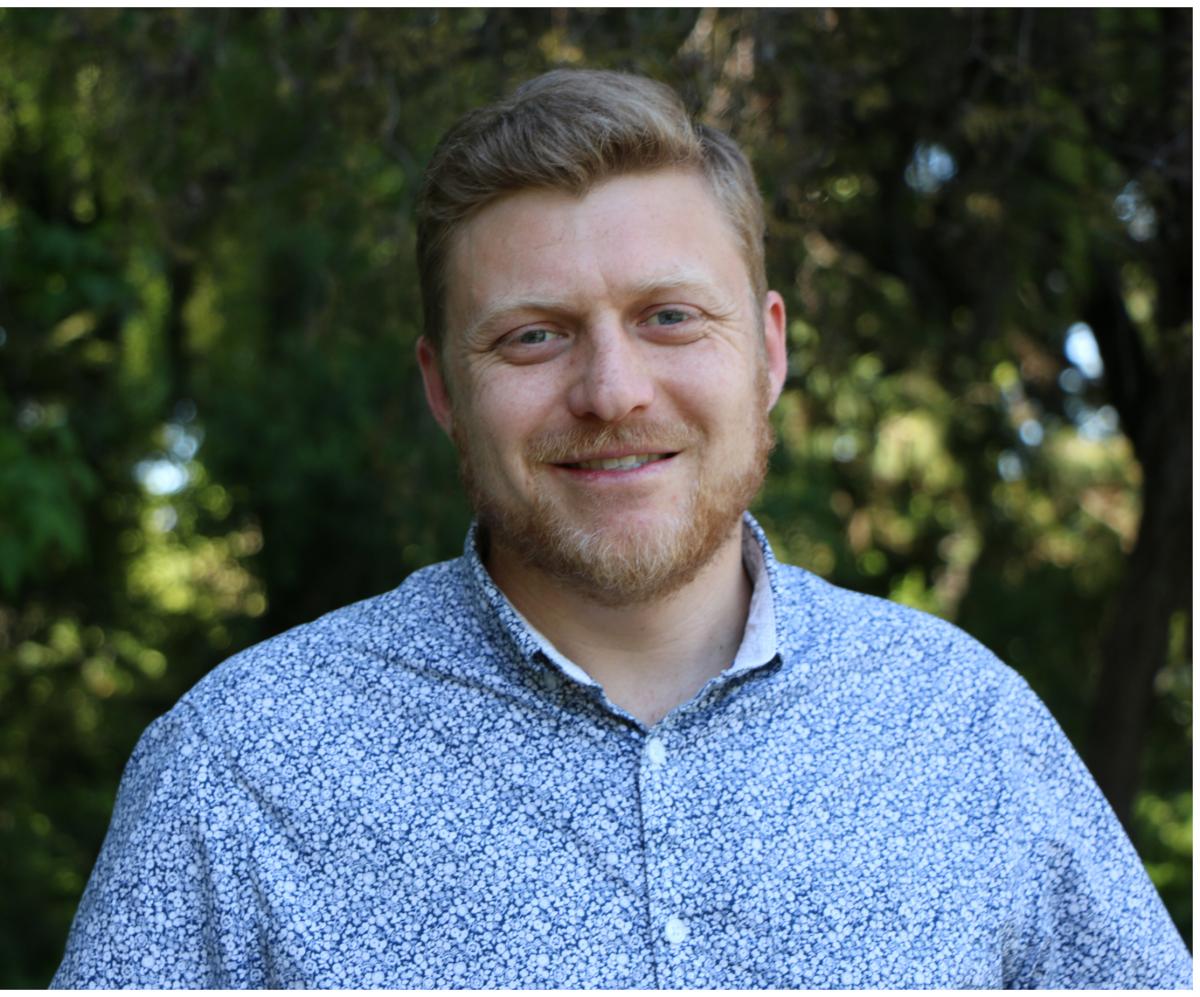 Congratulations to Kyle Wallstrum, Student Success Specialist II, for being named Employee of the Month for June 2018!
In just one and one-half years at SRJC, Kyle has had a tremendous impact on students and SRJC's student success programs. Li Collier, Senior Dean, Counseling & Student Success, attributes Kyle's success to his "jumping in with both feet," and being a strong team builder and member. Kyle is driven, not by his own success, but by students' success. "I take pride in helping others. Seeing students engaged helps me feel successful. Seeing students thrive and overcome adversity each and every day is truly inspiring," says Kyle.
If Kyle's name looks familiar, it's because he sends the weekly Student Success event updates through the Ask Me slides. Compiling and sending this weekly digest of valuable information for students is only one of Kyle's many responsibilities in helping students succeed. Kyle's role as the Student Success Specialist II for the District carries multiple responsibilities that support the coordination and collaboration of student success efforts across campuses, including supporting the Student Success and Equity Committee, working jointly with the Basic Skills Committee, reviewing data and analyzing reports, and serving as a lead staff for the Student Success Peer Coach program at the Santa Rosa campus. He also provides assistance to the Counseling and Assessment Departments as needed.
Student success also fuels Kyle's commitment to volunteer service for the District. Kyle is a volunteer member of the Integrated Student Success Committee and volunteers at campus events. Additionally, he volunteers with Petaluma River cleanups.  Kyle enjoys hiking, traveling, craft beer, politics, and sports. "Go Warriors and A's!" says Kyle.
Kyle was born at the old County Hospital on Chanate Road in Santa Rosa but grew up in San Diego. In 2013, Kyle, his wife Lindsay, and their dogs Zeus and Lolo moved back to Sonoma County so Kyle could start a new job and be closer to his family. He is a graduate of Sonoma State University.
Upon being named Employee of the Month, Kyle admits he was surprised and humbled. "Knowing how many terrific employees have worked here so long, I feel honored to be selected as an Employee of the Month."