Each month Santa Rosa Junior College recognizes excellence on campus with an Employee of the Month Award. Visit the Employee of the Month Nominations page to find out how to nominate someone you feel deserves this distinction.  List of past EOM recipients.
Previous recipient: Maria Banachowicz - February 2019
 
Mar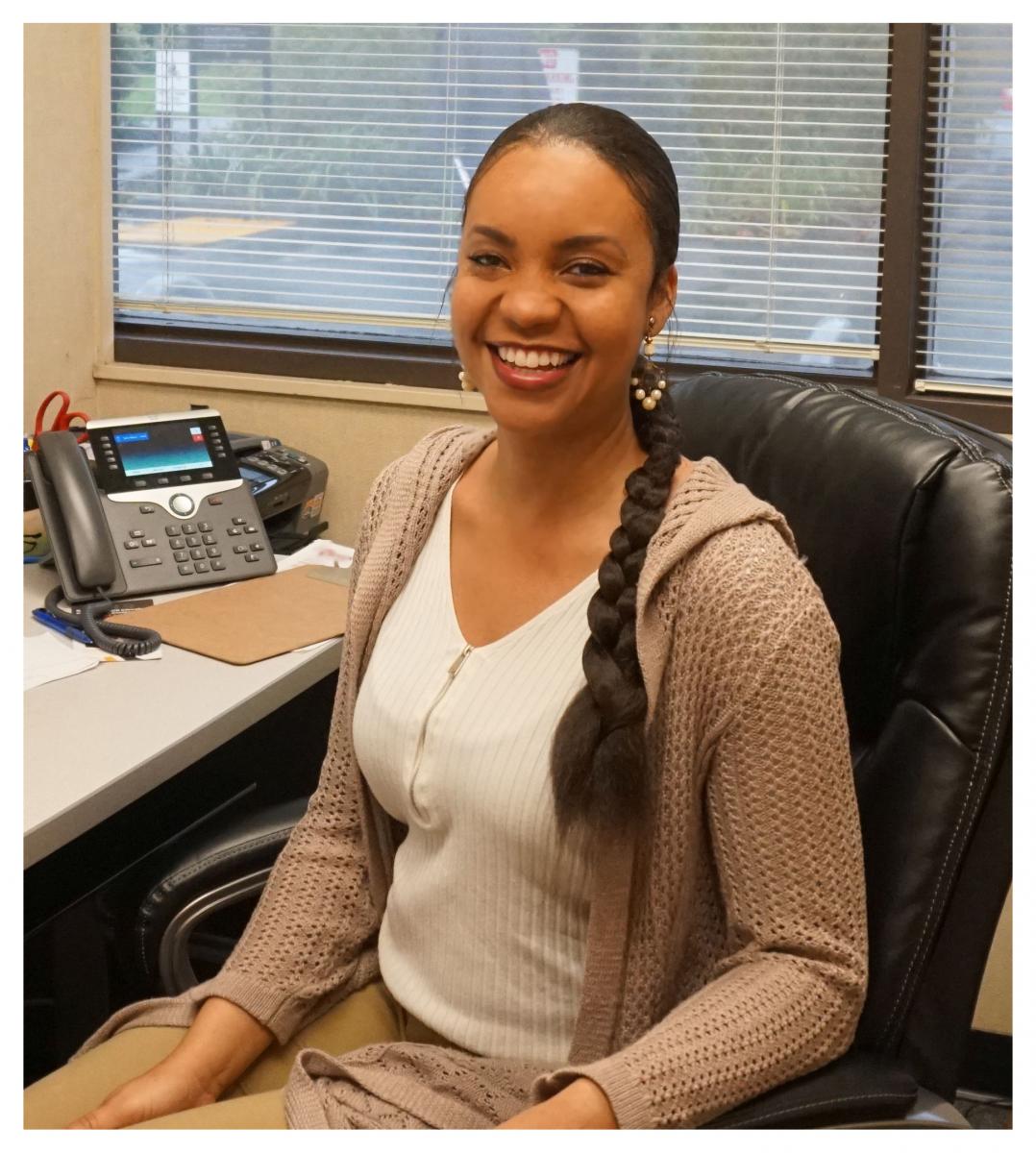 ch 2019 - Tami Meraz
Congratulations to Tami Meraz, Administrative Assistant III to the Dean of Science, Technology, Engineering and Math, for being named Employee of the Month for March 2019!
Although Tami does not have a STEM background herself, because of her dedication and work ethic, she has managed to become indispensable to the operation of the STEM cluster. She is responsible for maintaining budgets, moving curriculum through the approval process, and facilitating communication between departments. She keeps the SRJC STEM machine well-oiled and moving!
Tami serves as a liaison on behalf of the STEM Dean for the STEM cluster, a complex instructional cluster that includes a combination of Career Education and General Education transfers, interacting with seven department chairs, program coordinators, STEM Cluster administrative assistants, students, and faculty. She also collaborates with other departments, administrators, and classified staff to provide information and assistance in any way she can. "The glass is always half full and my outlook is always focused on how we can work together to come to a consensus," Tami said.
"Tami does not say 'no' when it comes to students. She goes the extra mile," said Victor Tam, Dean of STEM. "She is an attentive and earnest listener, and an adviser and friend to many." Her colleagues know her as someone who is reliable, dependable, and friendly.
When Victor Tam was away on paternity leave, Tami helped manage the STEM cluster for three months, while also providing assistance with the duties of another colleague who was on medical leave. Despite this remarkable feat, Tami credits them and the cluster. "Thankfully, both were available by email and the cluster really stepped up and made things really easy for me," she said.
Her professional ventures have included working in the Mayor and City Manager's offices when Jerry Brown was the mayor of Oakland, as well as working in the Medical Esthetics field. She then moved back to Santa Rosa in 2007 to pursue traditional educational degrees. She worked as a student employee in the Doyle Library from May of 2010 to May of 2014. In June of that year she became an STNC, and in 2016 she obtained the position she holds now.
As part of the Dean of STEM's office, Tami is committed to equity, diversity and inclusion in STEM. She is the coordinator of the community event "Expanding Your Horizons," which aims to help get adolescent girls interested in science, math, engineering and other disciplines. She also chairs the STEM Cluster Tech Committee meetings and is part of the Building Architecture and Design Advisory of Scientific Staff committee for the new W. Terry Lindley STEM Center. "It will be nice to know that I had some input on the design and structure of what will be a beautiful building," she said.
Tami was born in Fresno, CA, but she grew up in Sonoma County and attended Piner High School. She obtained an AA in Human Services – Advocacy and one in Social and Behavioral Sciences from SRJC. Now, she is a full-time student pursuing a Bachelor's Degree in Liberal Studies at Sonoma State University. She is the proud mother of a 16-year-old daughter who is also enrolled as a part time student at SRJC while attending Santa Rosa High School.
"I was surprised and slightly embarrassed," Tami said at being named Employee of the Month. "I feel better operating in the background with attention given to others. But it feels really good receiving acknowledgement for my efforts," she added.