Each month Santa Rosa Junior College recognizes excellence on campus with an Employee of the Month Award. Visit the Employee of the Month Nominations page to find out how to nominate someone you feel deserves this distinction.  Here is a list of past EOM recipients.
Previous recipient: Forrest Johnson - August 2020
 
October 2020 - Jo Ann Gaglione
Congratulations to Jo Ann Gaglione, Media Support S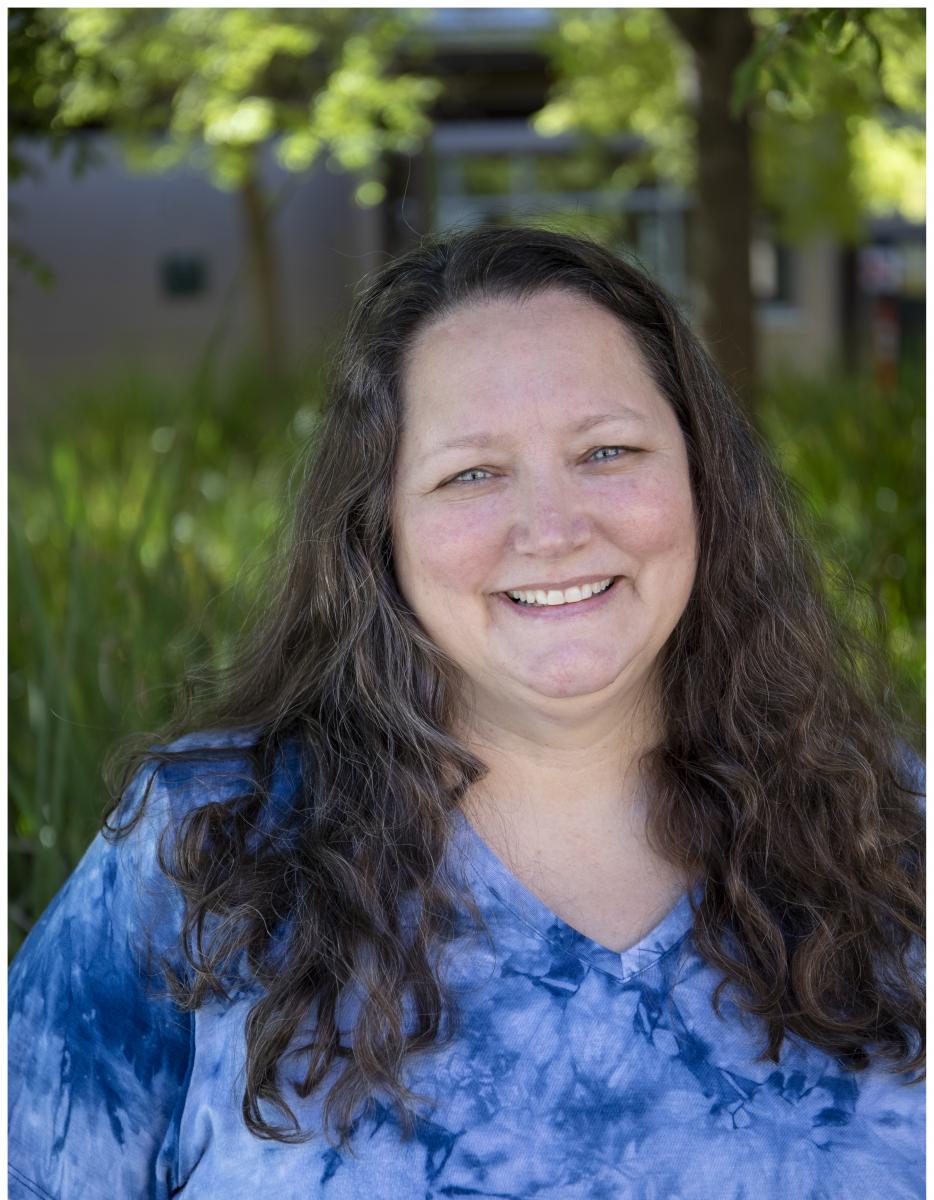 pecialist in Media Services-Petaluma for being named Employee of the Month for October 2020!
"Jo Ann has demonstrated a career-long dedication to supporting the Instructional Technology and Student Services programs at SRJC," said Matt Pearson, Manager, Media Services, Petaluma. "Campus management can rely on Jo Ann to assist with helping the Petaluma Campus become a more welcoming and supportive environment."
In her position, Jo Ann provides classroom technology support to staff, faculty and students in the evenings. She supports the Petaluma campus's digital signage, receives and processes campus media equipment inventory and surplus, and assists with the setup and tear down of media resources for events. Jo Ann provides a listening ear and shows patience while supporting her coworkers and faculty with challenging technical issues.
Throughout the pandemic, Jo Ann has been eager to contribute to the success of college programs and initiatives and to optimize the learning environment. She has assisted instructors and staff with the transition to Zoom, and the tools that facilitate its use. Jo Ann has shown her dedication to SRJC, coming into the Petaluma campus to complete an 11-classroom refresh project, helping rewire instructor desks and installing updated presentation technology, along with managing inventory resources for future campus projects. 
"Jo Ann is the first to volunteer in any way she can among many areas that go far beyond her job description," said Pearson.
Jo Ann photographs campus activities for PR and Media department productions and manages SmugMug online photo storage. When staffing is short, she fills in for Faculty Support and the Instructional Computing labs. She also works in the box office for the Petaluma Cinema Series.
One can always rely on Jo Ann positively participating in SRJC social activities. She is active in the SRJC Wine and Hawaiin culture programs and with Day Under the Oaks. She has volunteered for more than 10 years to help produce the Petaluma Film Festival, LumaFest and the Butter and Eggs Days Parade. She has also been a staff advisor to the student anime club.
Jo Ann has been an SRJC employee for 27 years. She began as a Student Employee, STNC and then became a classified staff member in 1996. She has worked for Academic Computing (Instructional Computing), the AG department, the Business Department, Child Development, Petaluma Business Services and Petaluma Media Services.
Jo Ann was born in Rosieres en Haye, Toul, France, then lived in Germany, Ohio, Michigan, Massachusetts, and finally landed in Sonoma, where she graduated from Sonoma Valley High School. She studied Animal Science and was a Computer Studies major at SRJC. She has a daughter, a granddaughter and a large extended family. She enjoys baking, hanging out with friends, games, horses, movies, photography, camping and thrifting. She has been on the San Diego Comic-Con International Talent Relations Team since 2008.
Jo Ann was shocked and surprised to be selected as employee of the month. "Thank you for the EOM award," she said. "I really appreciate it. Just an FYI, I'm extremely terrified of giving an acceptance speech."