January 2018 - Steven "Steve" Springer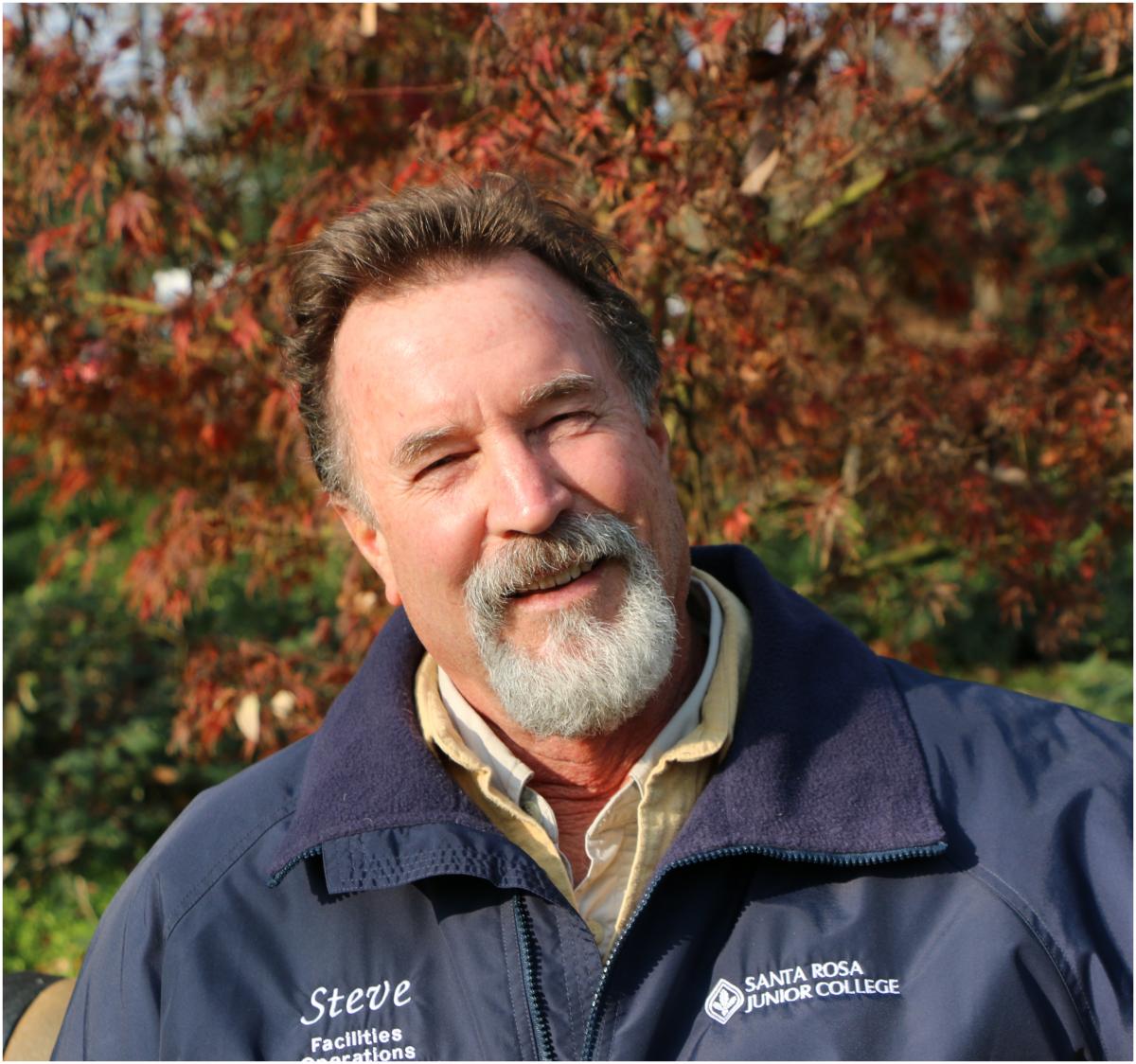 Congratulations to Steven (Steve) Springer, Carpenter in Facilities Operations, for being named Employee of the Month for January 2018.
Steve was born and raised in Southern California. He moved to Sonoma County in 1987, and has worked at Santa Rosa Junior College since 1993, dedicating 24 years of service to SRJC campus facilities. He has been a key player in ensuring the safety of the spaces occupied by students, faculty and staff.
Some of Steve's responsibilities include the construction of furniture, roof maintenance, and a wide variety of repairs around the campus. His greatest accomplishment (and his greatest challenge) was the remodeling of the Accounting office in Bailey Hall. The project included interior office remodeling and the installation of bulletproof walls and teller windows.
"Steve is very respectful, dedicated, a great team player and wise. He has fully supported our institution and every employee he comes in contact with," said Javier Rodriguez Aguilera, Interim Manager of Building and Equipment Maintenance.
Steve has been nominated for Employee of the Month in the past on several occasions, but he never accepted as he does not like to be in the spotlight. "I'm glad this time I was able to convince him," Rodriguez Aguilera said. "I feel it would be very unfair not to recognize his dedication and work ethic during all these years servicing our District."
Steve has been successful in his career at SRJC because he loves it, and always keeps the students in mind. "I enjoy my job and the satisfaction it brings from a job well done. I also enjoy working with the different people on campus and helping them, however I can, and the common goal of making this the best institution for the students," he said.