June 2017 - Sandra (Sandy) Sigala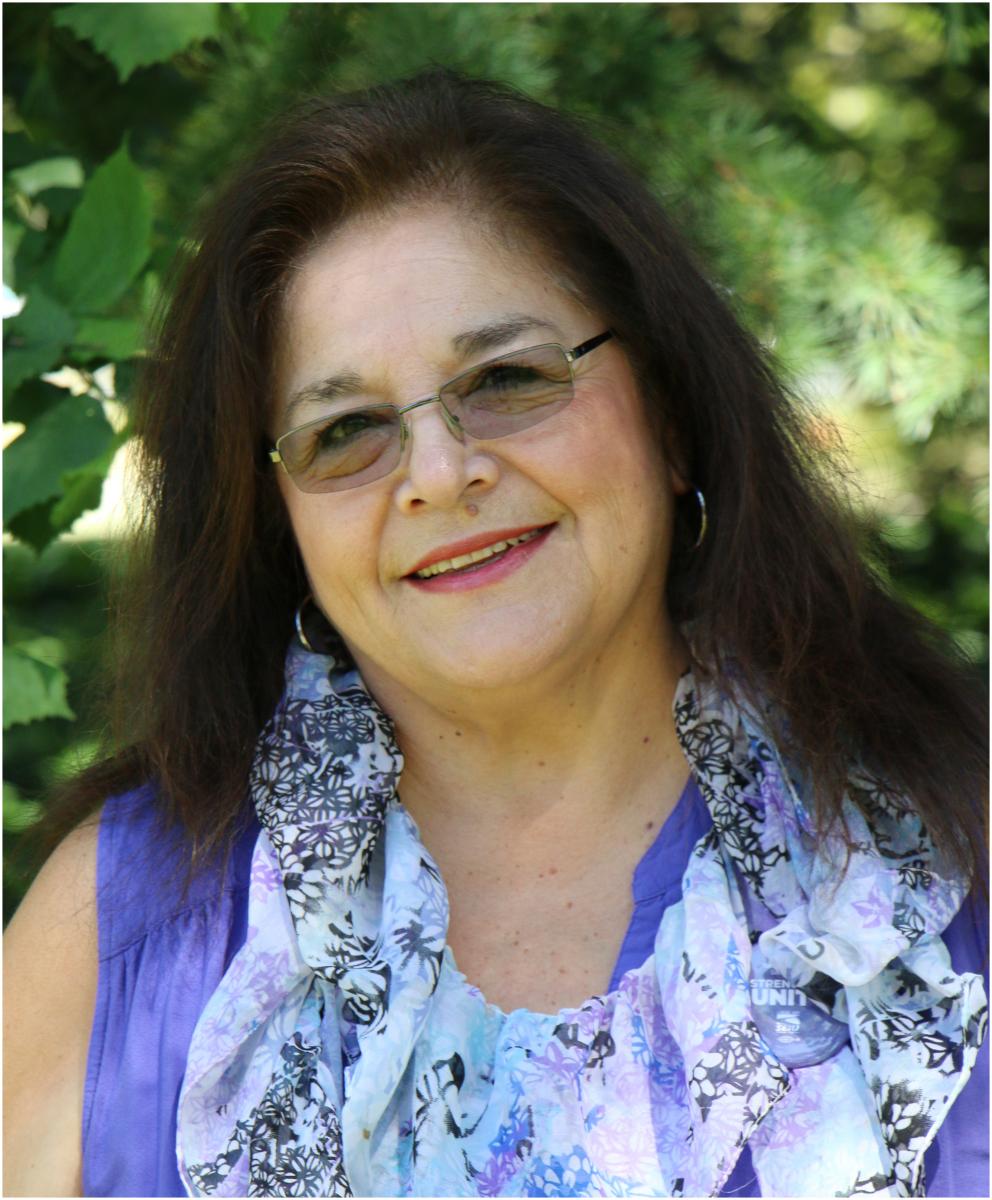 Congratulations to Sandra "Sandy" Sigala, Administrative Assistant III in SRJC's  Student Affairs & Engagement Programs Department, for being named Santa Rosa Junior College's Employee of the Month for June 2017.
Hired in 2005, Sandy has dedicated nearly 12 years as an administrative assistant to her department. Sandy supervises the Bertolini Student Center information desk, schedules all rooms on the first floor and coordinates several key Student Affairs services. In addition to her Student Affairs work, Sandy is balancing a part-time commitment as President of SEIU 1021 at SRJC. Among her many accomplishments, Sandy is most proud of building and coordinating the successful Student Ambassadors program on SRJC's Santa Rosa campus.
Robert Ethington, Dean of Student Affairs & Engagement Programs, says "Sandy's work ethic is second to none; she works above and beyond to make sure the operations of the first floor run efficiently and serve the complex needs of students and staff. She tenaciously advocates for students and the programs that engage and connect them to their college experience. Her Student Ambassadors are well-trained, very professional and respected as instrumental to the success of our students across the campus."
Sandy believes her greatest challenge has been working on new projects that she has not had experience with before yet strives to accomplish her best each day.
Asked about her success at SRJC, Sandy responded, "I am fortunate to work in a department where the office environment is so uplifting. The department staff is supportive and encouraging when it comes to difficult situations and decisions I make. I believe I am a successful employee because I work with an open mind, use positive discretion while trying not to be judgmental, and strive to be flexible when changes occur."
In addition to her work, Sandy also volunteers to serve on various hiring committees, and has held office with the Classified Senate for about four years. She also attends fundraising events for various needs, assists with Native American tribal law issues (when requested), and assists with developing Native American family ancestral historical charts.
Born and raised in Healdsburg, Sandy graduated from Cloverdale High School. The business college certificate holder attended Luther Burbank Business College, Santa Rosa Junior College, and Sonoma State University.
Aside from work, Sandy enjoys spending time with her grandchildren, going to new movies, and spending the day with her family. She also enjoys the beach and vacationing at her home in Mexico.
When told of her nomination, Sandy responded, "To this day, I just can't seem to embrace this is the real thing.  I truly feel honored and blessed as I have accomplished a lot in my time here at SRJC.  Thank you so much for this privilege and recognition." 
She celebrates the award with her husband Pedro of 39 years, and children Brijit, Andrea and Adriana. All three of her children are SRJC alumni who have gone on to graduate from four-year institutions. She also celebrates the award with her five grandchildren: Jorge Jr., Dominick, Troy, Kayla, and baby Sofia.
Sandy concludes, "Always do what you love in life, never give up, never take no as a final decision — as there is always a way. Be open minded, compassionate, believe in yourself. Stand in your power to move forward as you accomplish your goals in life.  Just love life because we are only given one chance at it."