March 2018 - Zerai Ghebremariam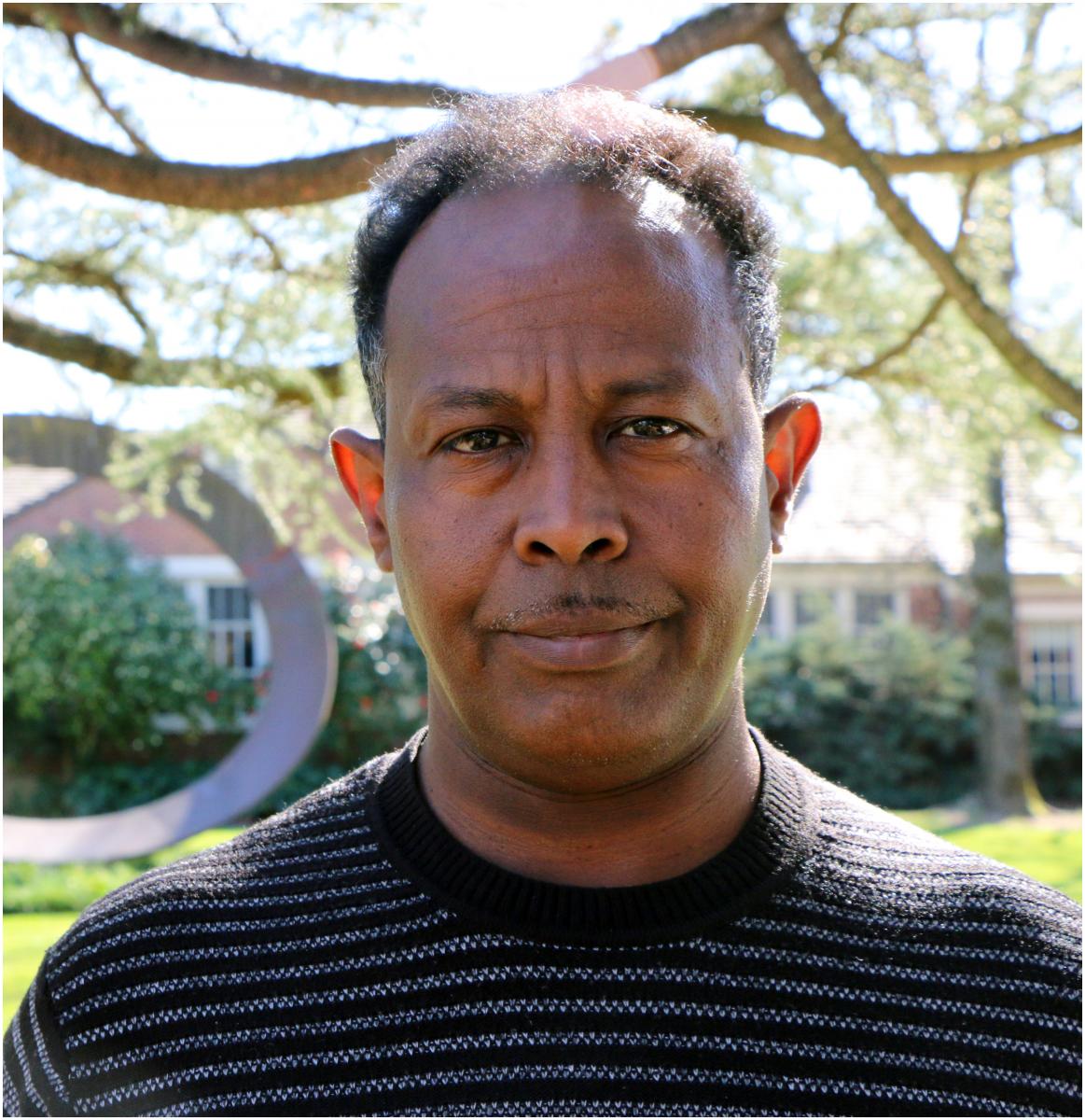 Congratulations to Zerai Ghebremariam, Media Services Technician, for being named Employee of the Month for March 2018.
Zerai is originally from Eritrea. He moved to Santa Rosa in 1984 and attended both Santa Rosa High School and Santa Rosa Junior College, where he earned an A.S. Degree in electronics.  He been an employee of SRJC since 1999, seven years in the custodial department and twelve years as a Media Systems Technician. For all of these years, in both departments, Zerai has been known for his work ethic, dedication to the College and his kind, caring and friendly demeanor. Zerai's work in maintaining instructional technology systems throughout the college district has a positive impact on students' classroom experiences. He is also an excellent teacher and mentor to the Media Services Department's student employees.
Zerai is responsible for supporting instructional technology in classrooms throughout the District by installing and configuring media systems in classrooms, conference rooms, and event spaces.  He also maintains and repairs systems. He feels that his greatest accomplishment is being able to use his field of training and skills to support the mission and goals of Santa Rosa Junior College.
Zerai also makes a strong contribution to his fellow employees by offering support, assistance, encouragement and willingness to share his knowledge and experience. Faculty and other staff appreciate his congenial, helpful approach to providing technical assistance and training. He has a strong desire to always do his best in service to the College, to expand his knowledge and training, and apply what he learns to his job. Zerai remains a very humble person and tends to downplay his many contributions to the College and to Media Services. His supervisor, Greg Wycoff, shared that "Zerai is a fine and dedicated employee of SRJC and I feel fortunate to have him as a colleague and a member of the Media Services Technical Services Team."
Zerai has been demonstrating his dedication and commitment to the college for nearly two decades. He is married with three boys, and two grandchildren. He stated, "I enjoy working here at Santa Rosa Junior College; it makes me proud to be part of this finest college in the nation."