​
December 2021 - Bill Cusworth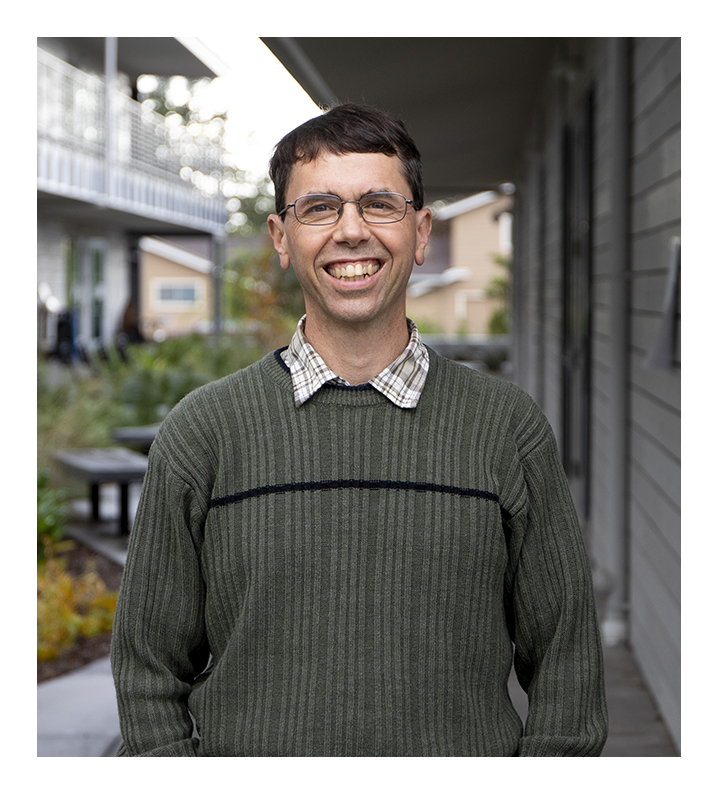 Congratulations, Bill Cusworth, for being named Santa Rosa Junior College's December 2021 Employee of the Month! Bill is the Coordinator, Science Labs in the Chemistry & Physics Department.
As Coordinator in the Chemistry labs, Bill plans, organizes, performs, and directs laboratory support activities for the department. He purchases supplies, maintains equipment, monitors safety practices, and serves as a lead worker for other classified staff and student employees in the area.
"Bill is truly an indispensable member of the chemistry program," said his nominator, Victor Tam, Dean, Science, Technology, Engineering & Mathematics (STEM). "He is a problem-solver who is always willing to jump in and help. Bill has been a key voice in helping design the technical aspects of the new Lindley Center for STEM Education – providing his insight and knowledge at multiple design and development meetings."
Most recently, Bill, along with the two Science Laboratory Instructional Assistants in the program, has been key to ensuring the program could offer in-person labs. Finding and ordering equipment in the midst of a pandemic, setting up individualized, socially distanced stations for students and adhering to strict safety protocols so that everyone felt comfortable and protected, were all thanks to Bill's efforts and knack for organization and logistics. 
Bill said his greatest accomplishment at the college was developing custom spreadsheets to organize the lab schedules, ordering chemicals, and more. He attributes his job success to being a detail-oriented person who likes to find new efficient ways to perform tasks. "I also have great coworkers who do most of the work that I get credit for," he said.
The best part of his job has been the hard-working people who are fun to work with. He also likes working with instructors who appreciate the effort that goes into setting up their lab classes.
Bill's biggest career challenge has been trying to get everyone to wear safety goggles in the lab.
 Bill was born and raised in upstate New York. He graduated from high school in Mohawk. He earned a Bachelor of Science in Chemistry from Rensselaer Polytechnic Institute and his M.S. in Chemistry from the University of Washington. Following eight years in the Seattle area, he and his wife, Heidi, moved to Sonoma County to be near her family. Bill started working at SRJC in August of 2011 as a Science Laboratory Instructional Assistant and was promoted to Coordinator, Science Labs, in 2012.
Passionate about orienteering (navigation with a map and compass), Bill is ranked #1 in the country for his age division. He plays guitar and is an avid runner and international traveler. He still has family in upstate New York.
"I would like to thank my Department Chair, Mas Iimura, who has been very supportive and great to work with," said Bill. "I would also like to thank my colleagues, Milena Kalagorgevich and Lisa Stagnoli, for all their hard work in helping run the Chemistry program."
Being named SRJC's December 2021 Employee of the Month, was surprising because Bill is retiring at the end of December.
"Bill is very much appreciated by the department for his hard work and devotion.  Thank you, thank you, THANK YOU, Bill," said Tam. "He will be greatly missed by all in the Chemistry & Physics Department."