April 2017 - Kristen Dalby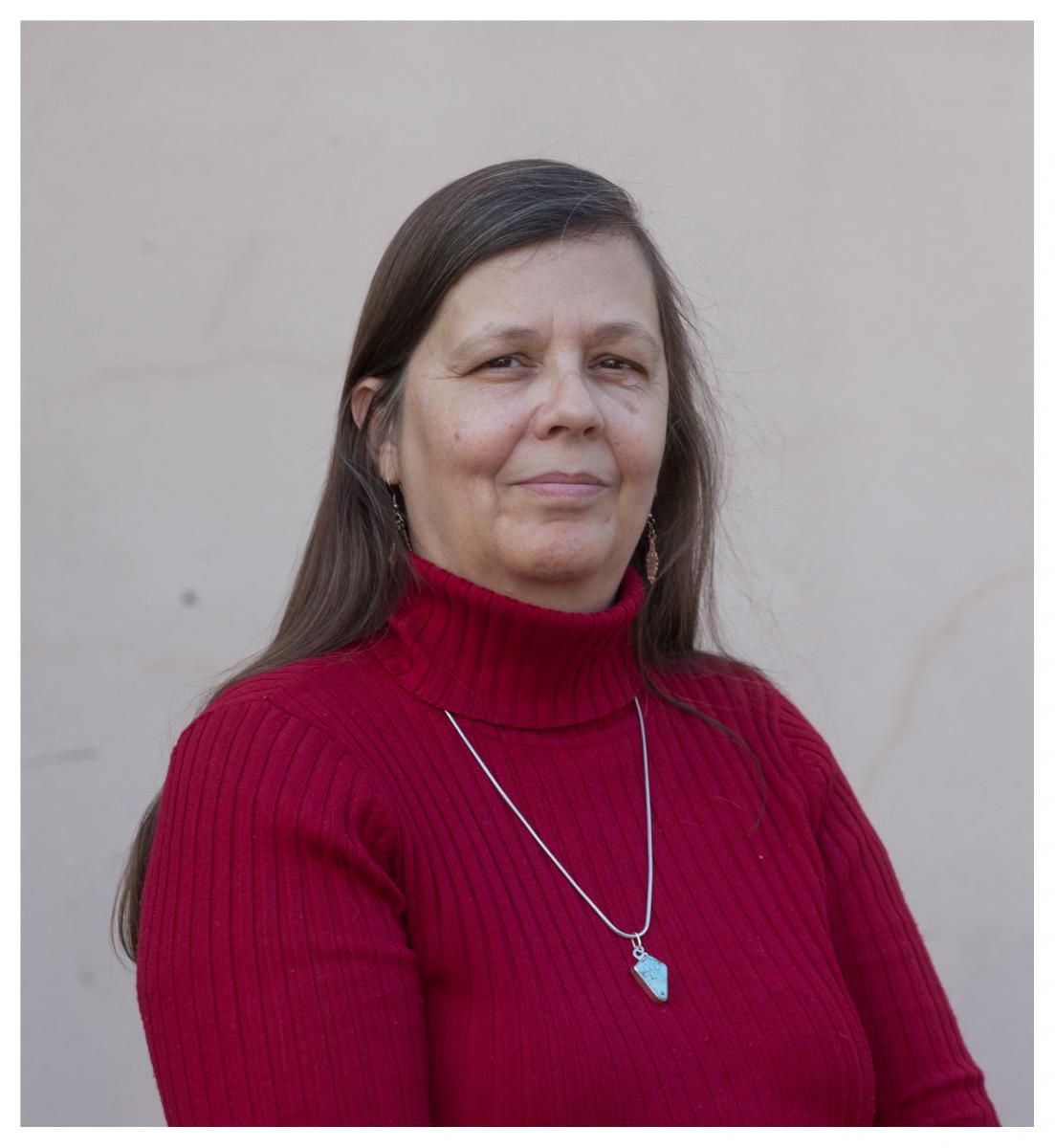 Congratulations to Kristen (Kris) Dalby, Administrative Assistant II in the Business Department, for being named Santa Rosa Junior College's Employee of the Month for April 2017.
Hired in 2000, Kris began as an Administrative Assistant II for the Industrial and Trade Technology (ITT) Department. In 2012, she served as an Administrative Assistant II for both ITT and the Business Department, before obtaining her current full-time position in early 2014.
Josh Adams, Dean of Business & Professional Studies, says "I can always depend on Kris to be looking ahead and taking care of things that I don't know need to be taken care of yet.  I've always been impressed with how much she accomplishes and how much she has proven she cares deeply about SRJC."
Having been with the District for nearly 17 years, Kris has many accomplishments she is proud of. "I have run many successful events including SkillsUSA, completions ceremonies, and the Hospitality Success Forum," said Kris. Not only did she start these events from scratch, but she was also able to successfully facilitate them. In addition to her work, she also serves on the Classified Senate, and currently supports various advisory and hiring committees.
One colleague added, "Kris has been indispensable to me as an instructor in the Business Department. She seemed to know what I needed before I did, and was always there to provide help and assistance with calmness and clarity, which I found quite helpful. She was always making sure I had everything I needed.  She goes above and beyond. Although we may not say it enough, she should know that her work ethic is valued and appreciated each day!"
Asked the key to her success, Kris responded, "I have very strong organizational skills, as well as an ability to solve problems effectively. I'm also able to use various SRJC and external systems to compile data in a manner that allows the department to make informed decisions; often providing valuable data that no one knew existed, in formats that are easy to read."
Kris recalls her greatest challenge, initially, has been adapting to SRJC culture and discovering its vast difference from the private sector. She mentions, "Every day is a new challenge. However, I work with people who genuinely care."
Prior to coming to SRJC, Kris held various job titles including: bookkeeper, computer typesetter/graphic artist, horse groomer, cashier, gas jockey, and office manager.
Although born in Walla Walla, Washington, Kris has been a Sonoma County resident on and off her entire life. In 1988, she returned to Sonoma County for good, after a short time living in Sacramento. Growing up in Santa Rosa, she attended Montgomery High School and SRJC.
Aside from work, Kris enjoys visiting the beach, woods, mountains, and desert in her free time. She is also an avid reader.
Kris felt thrilled and honored, when told of her nomination. She celebrates the award with her husband, eight children and ten grandchildren.